Actualités musicales
vendredi 7 mars 2014
Cage qua Modernist
Univiversity of Delaware, Newark, 7 mars 2014
Call For Papers (Deadline: December 1st, 2013)
Scholars are invited to submit proposals for a one-day conferencefocused on the early works of John Cage.This conference is part of alarger series of activities surrounding Cage's work which will includea concert on March 6th (featuring a Circus as the 2nd half), and a"Day of Construction" workshop focusing on the three Constructionpieces for percussion (with Christopher Shultis as moderator) on March8th.All events will take place on the campus of the University ofDelaware.
We are soliciting proposals for presentations on any aspect of theearly music of John Cage (especially his pre-chance works), including,but not limited to:
Approaches to analyzing Cage's early works
The intersections of Cage's early music with dance, film, and other art forms
The political and historical contexts for Cage's early works, such asthe Depression and World War II
Critical and/or hermeneutic approaches to his music
Cage's relationship with mainstream modernism and popular culture
Additional information regarding the conference:Papers will be twenty minutes in length, with an additional ten minutesfor discussion.
Proposals are limited to 250 words, and should include the title of thepaper, but should otherwise include no identifying information,including metadata.
In the body of an e-mail, include your name, institutional affiliation,contact information, and the title of your paper.
Please send proposals to cage-conf2014 at udel.edu by December 1st, 2013.
We hope to notify candidates by January 1st, 2013.
The program committee will consist of: Philip Gentry (chair), PaulCox, Philip Duker, and Dora Hanninen.
For further information, please contact Philip Duker (pduker at udeldot edu) or Philip Gentry (pgentry at udel dot edu)
The Limits of Hearing: Historical and Contemporary Perspectives on Vocal Materiality and Expression
7 mars 2014, New york
The NYU Music Department, in collaboration with "Contemplating Voice," an NYU Humanities Initiative Working Group, invites proposals for papers to participate in a conference titled The Limits of Hearing: Historical and Contemporary Perspectives on Vocal Materiality and Expression scheduled to take place 7 March 2014.
Recent humanistic and social scientific work has called attention to culturally specific meanings of the voice and emphasized the importance of treating the human sensorium in holistic terms. Responding to these research directions, this conference asks how we account for the voice in cases where its acoustic presence is compromised by specific physiological, sociocultural, and environmental contingencies. Voices before the age of recording, voices that have been damaged by illness or war, and voices whose audibility is inhibited by physical or cultural constraints, for example, demand a rethinking of the relationship between the voice and sound. Studies dealing with historical perspectives, the place of vocal practice in the construction of social difference, and empirical work on vocal pathologies that situates voice within a sociocultural context are especially welcome.
We plan to circulate papers in mid-February, and ask that all presenters read and prepare to offer feedback on the other contributions. During the conference, each participant will have ten minutes to present their research to the group, followed by a general discussion.
Proceedings of the conference will be submitted to a peer-reviewed journal in the form of a special issue. Participants will be encouraged to revise their contributions based on feedback from the March event, and to submit a final text for publication by June 2014.
Please submit a 250-word abstract of your proposed presentation to NYUcontemplatingvoice at gmail.comno later than December 15, 2013.
Holocaust Music Symposium
7 mars 2014, Tallahassee, (USA:FL)
CFP Deadline: 11:59 PM on Friday January 31st, 2014
Conference Date: March 7, 2014
Conference web site URL:
https://fsusci.org/holocaust-music-symposium
Conference Venue: Florida State University College of Music
Holocaust Music Symposium at Florida State University
Tallahassee, FL
March 7, 2014

The Society of Composers, Inc. at Florida State University are pleased to announce a Holocaust Music Symposium and Concert Event to be held Friday, March 7th, 2014. Symposium Keynote Speaker:
We are excited to welcome Dr. Amy L. Wlodarski (Dickinson College, Carlisle, PA) as our keynote speaker. Dr. Wlodarski will be presenting on "Listening Between the Lines of Musical Holocaust Repertories."
Proposal Topics:
We are soliciting paper proposals on a broad range of topics including:
-music written during the Holocaust
-composers who were impacted by the events of the Holocaust
-music written in response to the Holocaust
-the artistic cultures in ghettos and concentration camps
-or other historical or cultural topics related to the Holocaust
Presentations will be twenty minutes in length followed by ten minutes for discussion.
Submission Guidelines and Deadlines:
Submissions must be submitted electronically in PDF format in two separate files (author tags removed) by 11:59 PM on Friday January 31st, 2014. The subject heading should read: FSU Holocaust Music Symposium Submission. Please e-mail files to: jmb11an@my.fsu.edu
Submissions should include the following:
-An anonymous proposal of no more than 500 words, including any footnotes or endnotes. Up to four pages of supplementary materials may be appended;
-An anonymous abstract of 200–300 words suitable for publication;
-A cover letter written in the body of the email providing the title of the proposal, the author's name and institutional affiliation, phone number, e-mail address, and a list of any equipment needed for the presentation.
Authors will be notified by email by February 7th. Presenters are responsible for their own travel arrangements.
Questions may be directed to Joshua Burel, email jmb11an at my.fsu.edu
Revue de presse musicale
S'abonner au bulletin. Liste . Collaborations


ISSN 2269-9910
©musicologie.org 2014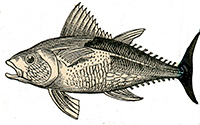 Vendredi 7-mar-14 1:42