Trios de Haydn, Brahms et Mendelssohn au Temple du Luxembourg (Paris)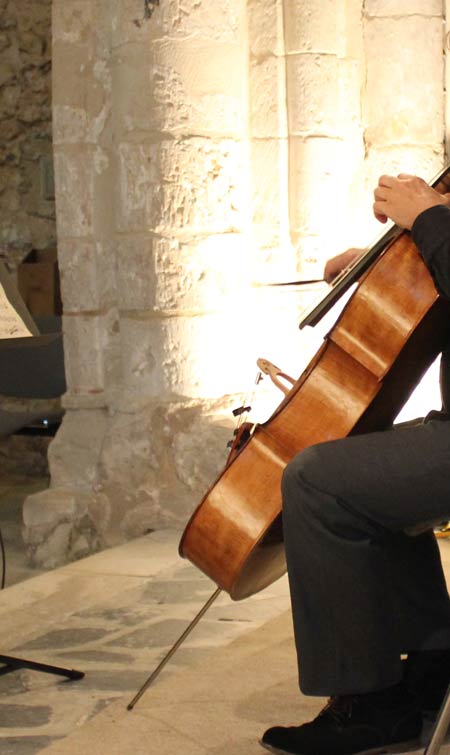 Paris
Temple du Luxembourg, 20h30
Joseph Haydn
Trio no 40 Hoboken XV.26 en fa

mineur
Johannes Brahms
Trio en do majeur opus 87
Félix Mendelssohn
Trio en ré mineur opus 49
Macha Belooussova, piano
Éléonore Darmon, violon
Diana Ligeti, violoncelle
Temple du Luxembourg, 58 rue Madame, 75006 Paris. Concert organisé par « Des musiques et des hommes »
The visual arts and music in renaissance Europe c 1400-1650 (Call for Papers)
18 janvier 2014, The Courtauld Institute of Art, Somerset House, Strand, London WC2R 0RN
The Courtauld Institute of Art and Renaissance Art & Music.
Second Annual Postgraduate Renaissance Symposium
Deadline 4 November 2013
We are delighted to announce that our keynote address will be given by Professor Iain Fenlon (King's College, Cambridge)
There was a strong relationship between music and the visual arts during the Renaissance. The function, meaning, audience and patronage of both strands of the arts were often extremely closely aligned. Music and the visual arts in the Renaissance paralleled one another in the creation (or dissolution) of national style, portrayed the same religious, mythological and secular sources in analogous institutional and private spaces, and drew inspiration from one another in engaging audiences of all types -- sacred and secular, elite to illiterate.
The study (and experience) of music and art has occurred largely separately, however. Hence, the wariness of students of Renaissance art and music to explore the relationship between their own discipline and their close yet unfamiliar counterpart has resulted more in the appropriation rather than synthesis of diverse research skills. This symposium hopes to break down these historiographic boundaries and explore the numerous instances of interdisciplinarity that exist in Renaissance scholarship. We invite postgraduate and early career scholars of all disciplines to present instances of this relationship in their research, and to use this symposium as an opportunity for exploratory and open-minded discussion of aural and visual experience in Renaissance culture and historiography. We are particularly keen to encourage participants to consider ways of presenting interdisciplinary research in engaging and inventive ways.
Topics could include, but are not limited to:
joint musical and commissions
patronage
devotional function
the relationship of art and music to physical space
audiences / congregations
relationships between the senses and the arts
commemorative art and music
historiography (of interdisciplinary study)
mnemonics
curatorial, performative, and museological approaches to Renaissance culture
contemporary or modern relationships in hermeneutic interpretation
The Renaissance Symposium offers the opportunity for research students at all levels from universities in the UK and abroad to present their research and receive feedback in a friendly and constructive environment. We cannot offer travel subsidies for speakers, and therefore students from outside London are encouraged to apply to their institutions for funding to attend the symposium.
Please send proposals of no more than 250 words and your academic CV by 4 November 2013 to renaissanceartandmusic at gmail.com
Organised by Harriette Peel (The Courtauld Institute of Art), Matthew Laube (Royal Holloway), & Katie Bank (Royal Holloway)
« Clori », Centre d'étude de la cantate italienne à l'Université de Rome
Le département des sciences historiques sociales et philosophiques du site Tor Verga de l'Université de Rome, a mis en place un Centre d'étude de la cantate italienne.
Son but principal est la promotion de la recherche interdisciplinaire sur la musique de chambre italienne du xviie au xixe siècle.
Il se propose d'organiser des projets internationaux avec d'autres institutions et universités.
Le renforcement et la poursuite du projet Clori-Archives de la cantate italienne est une de ses importantes activités.
Le département d'histoire de la musique de l'Institut historique allemand de Rome attribue une bourse à la musicologue Giulia Giovani, pour son projet de recherche sur les cantates conservées dans la collection Sigismondo de la Bibliothèque du Conservatoire "S. Pietro a Majella" de Naples.
Cette collection est l'une des plus anciennes de la bibliothèque. Giulia Giovani propose de restituer la provenance d'origine des documents.
En outre, elle va insérer les dossiers concernant ces cantates dans la base de données du Centre : https://www.cantataitaliana.it
Récemment Berthold Over, pour l'Université de Mayence avec le soutien de la Fritz Thyssen Stiftung de Cologne a inséré plusieurs dossiers dans la base de données du Centre relatifs aux manuscrits suivants :
B- Bc , 668

D - Mbs Mus .

Mme 3189 D -mus , Sant.Hs.206 , 207 , 3919 , 3956

D.HVs Kestner 73

D - HS ND VI 2265

GB- Cfm MU.MS 655 ; 230 ; 225

GB- Lbl Ajouter .

34056 , 34057 , prêt 91.11

GB- Mp Mme Q544 Bk51 ; MS Q544 Cj71

I- Gl A.7.16 ; B.2.23 ; A.7.14 , A.7b.42

I- RVAT Barb .

Lat.

4202