édition de jeudi 1er décembre 2022 —
Piano and pianists in jazz today: overview, heritage and research perspectives
7 avril 2023, Tours
10h-18h, Département de musique et musicologie, université de Tours (organisation Vincent Cotro, ICD)
13 avril 2023, Toulouse
10 h-18 h, Maison de la Recherche, université Toulouse Jean-Jaurès (organisation Nathan Arnoult et Ludovic Florin, LLA-CREATIS)
The recent deaths of McCoy Tyner and Chick Corea, the interruption of Keith Jarrett's career, or the status of living legends acquired by Ahmad Jamal or Herbie Hancock evoke a golden age of jazz piano that will soon be over. Our century has seen and continues to see the emergence of new influential figures in the instrument, most notably Brad Mehldau. Other personalities or groups illustrate diverse directions taken by the piano in jazz – or by jazz itself through the piano – since the turn of the century: Vijay Iyer, Craig Taborn, Matthew Shipp, Sylvie Courvoisier, Bojan Z, Stefano Bollani, the trios E.S.T., The Bad Plus, etc.
Beyond these names, a great number of pianists are working today to prolong or revisit the traditions that preceded them, while others are seeking more singular paths. Is it possible to evaluate the influence of the above-mentioned masters of the last century on this new generation (to which we should add Bill Evans, Cecil Taylor, Martial Solal or Joachim Kühn)? What about the contribution to current piano conceptions of the masters of stride or Duke Ellington, what about the unavoidable imprint of Thelonious Monk or other bebop stylists, or the alternatives proposed by Lennie Tristano or Dave Brubeck?
If we consider the variety of popular and written repertoires with which the piano is associated, or the extent of its possible transformations (prepared piano, augmented piano), are jazz pianists not truly at the core of the laboratory of permanent creation that is the jazz field? On the basis of these questions, two one-day conferences are organized successively in Tours and Toulouse in order to prepare an international colloquium planned for the fall of 2024 in both universities.
Topics that may result in paper proposals include:
Major figures of the second half of the 20th/ first quarter of the 21st century
Masters and pupils, influences and filiations: what genealogies for jazz piano?
Instruments, gestural or sound treatments, devices
The piano trio, its models, its extensions
Identities, traditions, frontiers of jazz piano playing
When jazz piano meets art, folk or popular music
Non-pianists at the piano (Anthony Braxton, Jack DeJohnette, ...)
Jazz piano and pianists on screen, in literature, theater, …
Proposals
+/- 150 words with short biographical sketch, to be sent before January 15th 2023: vincent.cotro@univ-tours.fr and ludovic.florin@univ-tlse2.fr
Languages of papers: French, English. Video conferencing allowed.
Limited bibliography
Amestoy (Jean-Luc), Brad Mehldau et le lâcher-prise. Une approche comportementale de l'improvisation musicale, Doctorat, Université Toulouse Jean Jaurès, 2016.
Ballin (Scott), A Formulaic Analysis of Three Performances from Chick Corea's Recording: Now He Sings, Now He Sobs, Ph. D., Five Tows College, 2013.
Barakat (Alexandra), Improvisation(s) solo au piano : Keith Jarrett (The Köln Concert).
Mouvement(s) et frontière(s), Doctorat, Université Aix-Marseille, 2015.
Beuttler (Bill), Make It New. Reshaping Jazz in the 21th Century, s.l., Lever Press, 2019. Caporaletti (Vincenzo), Florin (Ludovic) & Franco (Maurizio), Blue Etude 2 di Enrico Intra èEnrico Pieranunzi. Una poesia europea musicale colorita, Lucca, Libreria Musicale Italiana, 2021.
Cotro (Vincent), « Martial Solal, un et multiple », Cotro (V.), Cugny (Laurent) & Gumplowicz (Philippe), La catastrophe apprivoisée. Regards sur le jazz en France, Paris, Outre Mesure, 2013, p. 257-76.
Elsdon (Peter), Keith Jarrett's The Köln Concert, New York, Oxford University Press, 2013. Florin (L.), « Entretien avec Brad Mehldau », Mehldau (Brad), André (Philippe), ElegiacCycle, Paris, Outre Mesure, 2011, p. 19-45 (traduction V. Cotro).
Florin (L.), Chick Corea, Paris, Éditions du Layeur, 2021.
Freeman (Phil), Ugly Beauty. Jazz in the 21st Century, Alresford, John Hunt Publishing, 2021. Sarrazy (Marc), Joachim Kühn. Une histoire du jazz moderne, Paris, Editions Syllepse, 2003. Shipton  (Alyn),  Handful  of  Keys:  Conversations  With  Thirty  Jazz  Pianists,  New   York, Routledge, 2004.
Wallman (Johannes P.), The Music of Herbie Hancock: Composition and Improvisation in the Blue Note Years, Ph. D., New York University, 2010.
Propositions +/- 150 mots et bref CV (5-10 lignes) à envoyer avant le 15 janvier 2023 : vincent.cotro@univ-tours.fr et ludovic.florin@univ-tlse2.fr
Langue des communications : français, anglais. Visioconférence possible.
Organization and support:
Please indicate your availability for either of the two days. A concert will take place at the Petit Faucheux, Tours, on April 7 (8pm) around Édouard Ferlet's Pianoïd project. Admission will be offered to participants as well as the night's accommodation on April 7. A masterclass with Pierre de Bethmann will be held as part of the Toulouse one-day conference on April 13 (details to come). Travel expenses will be covered by the speakers, and a buffet lunch will be offered on both April 7 and April 13.
---
---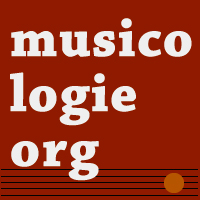 À propos - contact | S'abonner au bulletin | Biographies de musiciens | Encyclopédie musicale | Articles et études | La petite bibliothèque | Analyses musicales | Nouveaux livres | Nouveaux disques | Agenda | Petites annonces | Téléchargements | Presse internationale | Colloques & conférences | Collaborations éditoriales | Soutenir musicologie.org.
Musicologie.org, 56 rue de la Fédération, 93100 Montreuil. ☎ 06 06 61 73 41
ISNN 2269-9910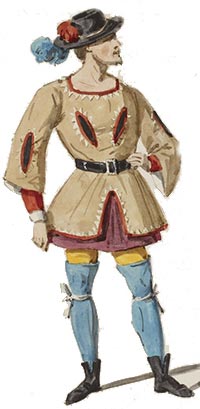 Mercredi 30 Novembre, 2022