Whinnell Thomas
1658-1720
Winnell
Écrivain de métier, il vit au Castle Precincts de Bristol. Membre de l'église générale baptiste, il est admis à la Broadmead Church en 1780, après son adhésion aux doctrines de la Confession of Faith de Londres de 1777 (la confession baptiste de la foi de Londres). En 1682 il est pasteur à Taunton.
Il se marie que 21 mai 1684 avec Sarah Snead. . En 1687, il est témoin au mariage de Thomas Vaux et Dorothy Terrill.
Il est représentant de l'église en 1689 et 1692, année où il est juge dans un débat entre John Ford et Andrew Gifford à l'église Baptiste Pithay de Bristol.
Il semble avoir été pasteur, ou au service d'un pasteur d'une église baptiste de 1690 à 1715.
Voir : Steed R. (v. 1646-v. 1711)
Écrits relatifs à la musique
A sober reply to Mr Robert Steed's epistle concerning singing. Wherein all his objections against that way he calls the common and popular way of singing psalms, &c. are impartially examined, and in the spirit of meekness, fully answered. Recommended to the consideration of all the saints and churches of Christ, by divers elders and ministers of baptized congregations. Who desire their brethren who are against such singing, without prejudice to read these lines, and consider them by Thomas Whinnell.
London, (John Harris) 1691 (2 exemplaires conservés GB : Oxford, Bodleian Library - London, British Museum)
An appendix, or a brief answer to Mr. Marlow's notion of the essence of singing
The breach repaired in God's worship: or, Singing of psalms, hymns, and spiritual songs, proved to be an holy ordinance of Jesus Christ : Wherein the chief arguments of many learned divines, who have wrote on that subject, are recited, as Mr. Cotton of New England, Mr. Sidenham, Dr. Roberts, Dr. Owen, Mr. Caryl, Dr. Du-Veil, Mr. Wells, &c. With an answer to all objections. As also, an examination of Mr. Isaac Marlow's two papers, one called, A discourse concerning singing, &c. the other, An appendix: wherein his arguments and cavils are detected and refuted. By Benjamin Keach, author of The war with the Devil. With an appendix, by Thomas Winnell.
John Marshall, London 1700
Autres écrits
Suspension discussed. Or, Church-members divine-right to Christ's table-throne of grace, examined & cleared. Occasioned by a paper sent to one of the authors parishioners for his private satisfaction, and by appointment delivered to the author for his answers thereunto.
Jean-Marc Warszawski
Novembre 1995 - 26 mars 2015
---
---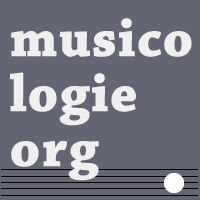 À propos - contact
|
S'abonner au bulletin
|
Biographies de musiciens
|
Encyclopédie musicale
|
Articles et études
| La petite bibliothèque
|
Analyses musicales
|
Nouveaux livres
|
Nouveaux disques |
Agenda
|
Petites annonces
|
Téléchargements
|
Presse internationale
|
Colloques & conférences
|
Universités françaises
|
Collaborations éditoriales
|
Soutenir musicologie.org.
Musicologie.org, 56 rue de la Fédération, 93100 Montreuil. ☎ 06 06 61 73 41.
ISNN 2269-9910.
Vendredi 11 Février, 2022