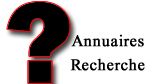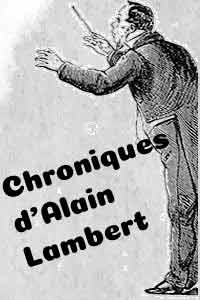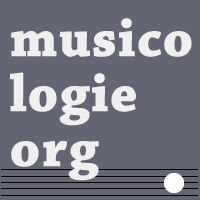 Biographies musicales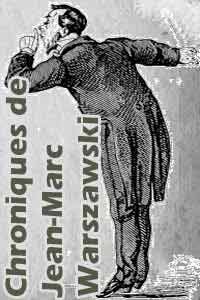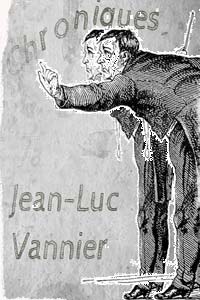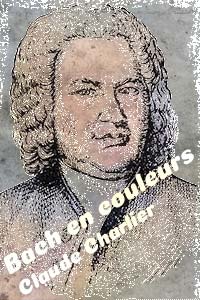 S'abonner au bulletin
Matteis Nicola (1)
v. 1650-v. ap. 1713
Né à Naples, mort à Colkirk (Norfolk) après 1713.
Violoniste, guitariste et compositeur, il se fixe à Londres vers 1670. Il y professeur de chant en 1672.
Dans un premier temps, il a dû vivre petitement. Selon Richard North, il aurait fait le voyage en Allemagne avec son violon, à pieds
entre 1676 et 1688, il publie 4 livres de suites pour violon et basse continue.
John Evelyn l'entend jouer dans un salon en 1774, est totalement sous le charme du musicien, dont le talent lui semble surnaturel.
Il se fait dès lors une solide réputation de virtuose, mais aussi de personnage arrogant, ce qui freine sa carrière.
Des papiers lui sont délivrés pour un voyage en France en novembre 1678. Evlyn l'entend à Londres un an plus tard.
Il a également la réputation d'être un virtuose de la guitare à 5 cordes.
Son ouvrage Le false consonanse della musica, publiée en 1780, puis en anglais en 1782, est un traité de de continuo à la guitare (applicables à d'autres instruments selon Mattei).
À partir de 1698, il ralentit ses activités, tandis que son fils, Nicola Matteis II, prend le relais.
Cataloguedes œuvres
VoirRISM, avec liens vers les partitions numérisées.Aattention à ne pas confondre avec Nicola MatteisII (fils) :
Arie diverse… preludy, alemande, sarabande, correnti, gighe,fantasie, minuite ed altre toccate a due corde, libroprimo, libro secondo, pour violon et basse continue

,London, 1676 ; réédité sous letitre

Ayrs … Preludes, Allmands,Sarabands, Courantes, Gigues, Divisions and Double Compositions,1st Part, and Other Ayrs, 2nd Part

, London, vers1679 ; manuscrit Bodleian Library London, 2epartrie aigüe ; sous le titre

SenrNicola's 1st and 2nd Book's of Aire's in 3 Parts … the2nd Treble Part Never Being Printed Before,

London,17032

Ayres… Preludes, Fuges, Allmands, Sarabands, Courants, Gigues,Fancies, Divisions, and Likewise Other Passages, Introductionsand Fuges for Single and Double Stops, with DivisionsSomewhat More Artificial, 3rd and 4th Parts

,pour violon et basse continue, London 1685 ; sous letitre

Other Ayrs and Pieces,4th Part, and The 2nd Treble of the 3rd and 4th Parts,

London 16872 [avec trio à 3trompettes] [The first Part] [Second Part] [The Third and Fourth Parts] [The Fourth Part]

Songsarrangements,

pour flûte et basse continue,1699 (pour d'autres instruments, manuscrits dans diversesbibliothèques).

Soloen la majeur

, pour violon et basse continue,London 1704.

Whene'er I gaze on Sylvia's face

, sur un poèmede P. Motteux, voix et basse continue, London 1692.

Assist,assist! You mighty sons of art

, ode, St Cecilia'sDay, London and Oxford 1696 [perdu].
ACollection of New Songs, book 1, voix etbasse continue, 1696 [avec des airs pour violon et bassecontinue].

ACollection of New Songs

, book 2, voix, clavecinou théorbe ou basse de viole, souvent arrangépour flûte et basse continue.
Écritsrelatifs à la musique
Le False consonanse della musica per poter' apprendere a toccar da se medesimo la chitarra sopra la parte. Esempii curiosi con havertimenti chiarissimi e dichiarationi dove ciasche d'uno potrà in breve accompagnar le arie in musica, e sonar qual si voglia basso [...] Il tutto è diviso in quattro parti. Opera di Nicola Matteis.
London, v. 1680. (1 exemplaires conservés)

Bibliographie

Nettl Paul

(1889-1972),

An English Musician at the court of Charles VI in Vienna

. Dans « The Musical Quarterly » (28) 1942.

Tilmouth Michael,

Nicola Matteis.

Dans « The Musical Quarterly » (46) 1960

North Roger

, T

he Musicall Grammarian (MSS, c. 1726–8)

; edition M. Chan et J. C. Kassler, Cambridge, 1990) ; selections édités par J. Wilson, dans « Roger North on Music », London 1959.

Proctor George Alfred,

The Works of Nicola Matteis, Sr.

(thèse). University of Rochester 1960).

Congleton Jennie

,

"The False Consonances of Musick" : Nicola Matteis' Instructions for the Playing of a True Bass upon the Guitarre.

Dans « Early Music » (

ix

) 1981, p. 463–469.

Mabbett Margaret

,

Italian Musicians in Restoration England

. Dans « Music and Letters » (

lxvii

) 1986, p. 237–247.

Walls Peter

,

The Influence of the Italian Violin School in 17th-Century England.

Dans « Early Music » (xviii) 1990, p. 575–587.

Jean-MarcWarszawski
Novembre 1995 - 3 mai 2011


ISSN 2269-9910

Références / musicologie.org 2014

Lundi 22 Décembre, 2014 15:17