Ives Charles Edward
1874-1954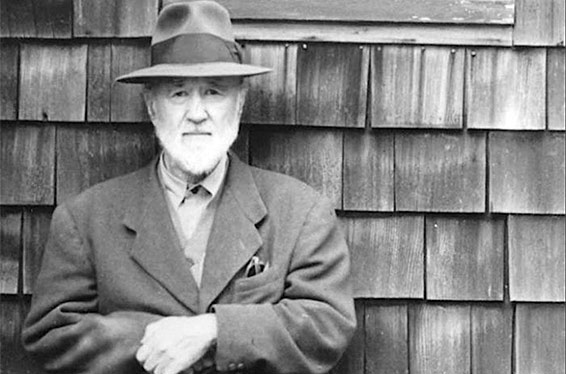 Né à Danbury (Connecticut) 20 octobre 1874, mort à New York City, 19 mai 1954.
Ives est issu d'une famiille de banquiers, juristes et prédicateurs de Nouvelle Angleterre. Son père, George Ives (1845-1894) dirige pendant le guerre de cessession (1860-1865) l'orchestre de la première brigade d'artillerie lourde du Connecticut. Il aime expérimenter en faisant défiler simultanément dans les rues de sa ville plusieurs fanfares jouant des morceaux différents.
Charles Ives interprète le 3e mouvement, « The Alcotts » de sa seconde sonate pour piano. Enregistré le 24 avril 1943.
Charles Ives suit des cours de piano et d'orgue et à l'âge de 13 ans il est organiste à l'église de congrégation de West Street à Danbury. Il compose un chant funèbre pour le chat de la famille, puis un pas redoublé pour la fanfare de son père, Holiday Quick Step. L'année suivante il est organiste à la First Baptist Church de Danbury. Il donne des concerts avec des extraits d'airs d'opéra, des œuvres de Bach et de Mendelssohn.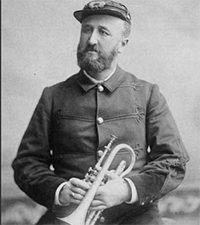 George Ives (1845-1894)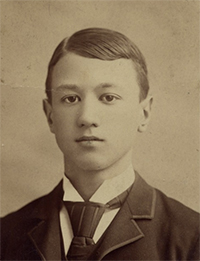 Charles Ives en 1898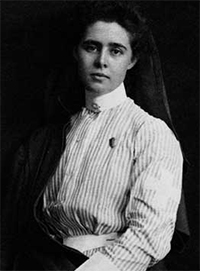 Harmony Twichell (1876-1969)
Il suit des études supérieures à Danbury, puis à New Haven, entre à la Yale University et continue ses études musicales avec Horatio Parker. Il compose sa première symphonie qui surprend par ses modulations peu conventionnelles. Il suit des cours de composition avec H. R. Shelley et d'orgue avec Dudley Buck.
Il assure ses revenus comme employé dans une entreprise d'assurances et plusieurs emplois d'organiste dans les environs de New York. En 1907 il fonde avec Julian Myrick l'agence New Yorkaise de la compagnie d'assurances Washington Life Insurance Company, avec laquelle il fait fortune.
Le 8 juin 1908 il épouse Harmony Twichell (1876-1969), dont le père, ami de Mark Twain est ecclésiastique à Hartford.
En 1919 il publie à compte d'auteur sous le titre Concords, Massachussetts 1840-1860 sa seconde sonate pour piano et en 1921 un recueil de 114 Lieder, qu'il offre gratuitement à qui est intéressé. Il publie un essai sur sa seconde sonate pour piano : Essays Before a Sonata.
Victime d'une attaque cardiaque en 1918 puis du diabète, il arrête pratiquement de composer en 1921.
En 1929 le « New Music Quarterly » publie le second mouvement de sa 4e symphonie. En 1935 il finance la publication chez C. C. Birchard Co des Three Places in New England.
Improvisation par Charles Ives, 11 mai 1937.
Il est joué à Paris et Berlin en 1931 et 1932 sous la direction de Nicolas Slonimsky et le patronnage du « Pan American Association of Composers ».
En 1947 il reçoit le prix Pulitzer pour sa 3e symphonie. Il remarque que c'est un prix pour les écoliers et qu'il n'est plus depuis longtemps un écolier.
En 1954, le chorégraphe Balanchine crée à New York un spectacle Ivesiana sur 6 œuvres orchestrales de Ives.
Charles Ives chante et s'accompagne au piano en 1943.