Campion Thomas
1567-1620
Thomas Campian.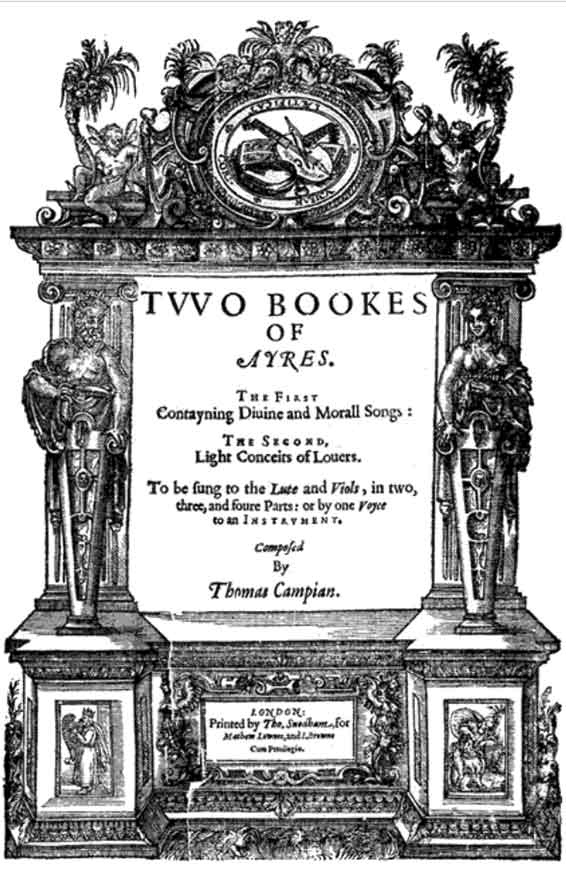 Médecin, poète et musicien.
Il est le fils de John Campion, membre du Middle Temple (université d'avocats), curateur de la Chancery Court, et de Lucy, veuve elle-même fortunée, remariées avec John Campion en 1564.
En octobre 1576, John Campion meurt, Lucy épouse l'année suivante Augustine Steward, un gentilhomme terrien, juriste, et ami de la famille. Lucy meurt en 1580. Une fille de son premier mari et les enfants Campion passent sous la tutelle de leur beau-père, qui épouse peu après Anne Argall.
En mai 1581, Campion intègre Peterhouse à Cambridge et en sort en avril 1584 sans diplôme. Le 27 avril 1586, il est admis à Gray's Inn, un des quatre centres de formation des avocats de Londres. Il prend une part active aux activités culturelles de l'institution, en jouant dans les représentations théâtrales et en écrivant des vers, mais quitte certainement Gray's Inn en 1595, sans avoir été inscrit au barreau. Dès les années 1590, il se fait remarquer par ses poésies. Cinq sont publiées anonymement en 1591, il publie un recueil en 1595. Après 1600, plusieurs de ses poèmes sont mis en musique par des compositeurs de chansons accompagnées au luth.
En 1601, il publie, avec son ami Philip Rosseter, un premier livre d'airs. Il est l'auteur de tous les poèmes, mais partage la composition avec son ami.
Le 10 février 1605, il obtient un diplôme de médecine à l'université de Caen, et exerce à Londres jusqu'à sa mort.
En 1606, il publie ses Observations dans the Art of English Poesie, dans lequel il s'oppose à la versification rimée et vante la métrique latine, sans toutefois y avoir souscrit lui-même, à l'exception de son ode saphique, My Sweetest Lesbia.
À partir de 1607, Campion fait partie des poètes et compositeurs sollicités pour les divertissements princiers.
Il est un temps impliqué dans l'enquête sur le meurtre de Sir Thomas Overbury, emprisonné sous une fausse accusation dans la Tour de Londres en avril 1613 et empoisonné le 14 septembre, par son ancien ami et employeur, Robert Carr, comte de Somerset, pour s'être opposé à son mariage avec Frances Howard.
Le testament de Campion, prouvé le 3 août 1620, laisse la totalité de ses biens, soit 22 livres, à son ami Philip Rosseter.
Il laisse plus de 100 airs.
Voir : Locke M. (1621-1677); Simpson C.; Playford J. (1623-1686); Coprario J.
Écrits relatifs à la musique
A new way of making fowre parts in counter-point, by a most familiar, and infallible rule. Secondly, a necessary discourse of keyes, and their proper closes. Thirdly the allowed passages of all concords, perfect or imperfect, are declared. Also by way of preface, the nature of the scale is expressed, with a briefe method teaching to sing
London, Thomas Snodham for John Browne 1613 (4 exemplaires conservés)
London, for John Playford 1655 (1 exemplaire conservé), avec des annotations de Christopher Simson

Glasgow, Euing Musical library - London, British Museum - London, Royal College of Music - Oxford, Bodleian Library.
Thomas Campion,
Shall I Come, Sweet Love, to Thee
, par Frederick Urrey (ténor) etRonn McFarlane (luth), 2011.
---
Thomas Campion,
sings Never Weather-Beaten Sail, par Julianne Baird (soprano) et Ronn McFarlane (luth).
---
Thomas Campion
,
My Sweetest Lesbia
, par Andreas Scholl.
---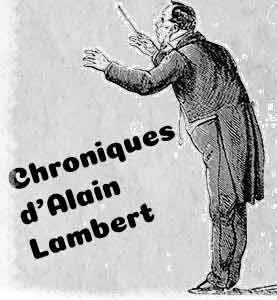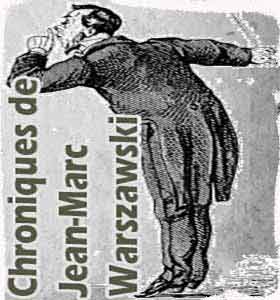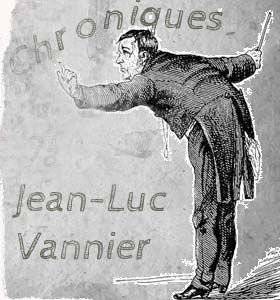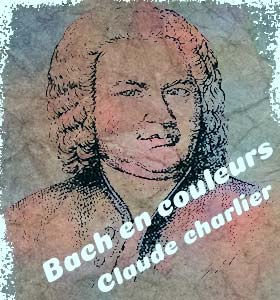 ---
Catalogue des œuvres
A booke of ayres, set foorth to be song to the lute, orpherian, and base violl, by Philip Rosseter lutenist: and are to be solde at his house in Fleetstreete neere to the Grayhound
. At Lonond : Printed by Peter Short, by the assent of Thomas Morley, 1601.
Blame not my cheekes, though pale with love they be.
Come let us sound with melodie the praises.
Faire if you expect admiring .
Followe thy faire sunne, unhappy shaddowe.
Follow your saint, follow with accents sweet.
Harke all you ladies that doo sleepe.
I care not for these ladies.
It fell on a sommers daie.
Mistris since you so much desire.
My love hath vowed hee will forsake mee.
My sweetest Lesbia, let us live and love.
See where she flies enrag'd from me.
Though you are yoong and I am olde.
The sypres curten of the night is spread.
The man of life upright whose guiltlesse hart is free.
Thou art not faire, for all thy red and white.
Turne backe you wanton flier.
When the god of merrie love.
When thou must home to shades of under ground.
When to her lute Corrina sings.
Your faire lookes enflame my desire.
Tvvo bookes of ayres The first contayning diuine and morall songs: the second, light conceites of louers. To be sung to the lute and viols, in two, three, and foure parts: or by one voyce to an instrument. Composed by Thomas Campian. Printed by Tho. Snodham, for Mathew Lownes, and I. Browne Cum priuilegio, 1613.
I.
All lookes be pale, harts cold as stone, à deux voix.
As by the streames of Babilon, à quatre voix.
Author of light, revive my dying spright, à quatre voix.
Awake thou heavy spright, à quatre voix.
Bravely deckt come forth bright day, à quatre voix.
Come chearfull day, part of my life to mee, à trois voix.
Jacke and Jone they thinke no ill, à trois voix.
Lift up to heaven sad wretch thy heavy spright, à quatre voix.
Lighten heavy heart thy spright, à trois voix.
Loe, when backe mine eye, à quatre voix.
Most sweet and pleasing are thy wayes O God, à quatre voix.
Never weather-beaten saile more willing bent to shore, à quatre voix.
Out of my soules depth to thee my cryes have sounded, à quatre voix.
Seeke the Lord, and in his wais persever, à trois voix.
Sing a song of joy, à quatre voix.
The man of life upright, whose cheerfull minde is free, à quatre voix.
To musicke bent is my retyred minde, à quatre voix.
Tune thy musicke to thy hart, à quatre voix.
View me Lord a worke of thine, à quatre voix.
Where are all thy beauties now, all harts enchaining?, à quatre voix.
Wise men patience never want, à quatre voix.
II.
A secret love or two, I must confesse, à trois voix.
Come away, arm'd with loves delights, à trois voix.
Come you pretty false-ey'd wanton, à trois voix.
Faine would I my love disclose, à trois voix.
Give beauty all her right, à trois voix.
Good men shew if you can tell, à trois voix.
Harden now thy hart with more then flinty rage, à trois voix.
Her rosie cheekes, her ever smiling eyes, à trois voix.
How eas'ly wert thou chained?, à trois voix.
O deare that I with thee might live, à trois voix.
O what unhopt for sweet supply, à trois voix.
Pin'd I am and like to dye, à trois voix.
So many loves have I neglected, à trois voix.
Sweet exclude me not nor be divided, à trois voix.
The peacefull westerne winde, à trois voix.
There is none, O none but you, à trois voix.
Though your strangenesse frets my hart, à trois voix.
Vaine men whose follies make a god of love, à trois voix.
What harvest halfe so sweet is?, à trois voix.
Where shall I refuge seeke, if you refuse me?, à deux voix.
Where she her sacred bowre adornes, à trois voix.
The third and fourth booke of ayres: composed by Thomas Campian. So as they may be expressed by one voyce, with a violl, lute, or orpharion. London: Printed by Thomas Snodham. Cum priuilegio, 1617.
III.
Awake thou spring of speaking grace, mute rest becomes not thee.
Be thou then my beauty named.
Beauty is but a painted hell.
Breake now my heart and dye, Oh no, she may relent.
Come, o come my lifes delight.
Could my heart have more tongues imploy.
Fire, fire, fire, fire loe here I burne.
Fire that must flame is with apt fuell fed.
If Love loves truth, then women doe not love.
If thou long'st so much to learne (sweet boy) what 'tis to love.
Kinde are her answers.
Maids are simple some men say.
Never love unlesse you can.
Now let her change and spare not.
Now winter nights enlarge.
Oft have I sigh'd for him that heares me not.
O griefe, O spight, to see poore vertue scorn'd.
O never to be moved.
O sweet delight, O more than humane blisse.
Shall I come sweet love to thee?.
Shall I then hope when faith is fled?.
Silly boy 'tis ful moone yet, thy night as day shines clearly.
Sleepe angry beautie sleep, and feare not me.
So quicke, so hot, so mad is thy fond sute.
So try'd are all my thoughts, that sence and spirits faile.
Thrice tosse these oaken ashes in the ayre.
Thus I resolve, and time hath taught me so.
Were my hart as some mens are, thy errours would not move me.
What is it that all men possesse, among themselves conversing?.
Why presumes thy pride on that, that must so private be?
IIII.
Are you what your faire lookes expresse?.
Beauty since you so much desire.
Deare if I with guile would guild a true intent.
Every dame affects good fame, what ere her doings be.
Faine would I wed a faire yong man, that day and night could please mee.
Her fayre inflaming eyes.
If any hath the heart to kill.
I must complain, yet doe enjoy my love.
Leave prolonging thy distresse.
Love me or not, love her I must or dye.
O love, where are thy shafts, thy quiver, and thy bow?.
Respect my faith, regard my service past.
Since shee, even shee, for whom I liv'd.
So sweet is thy discourse to me.
There is a garden in her face.
Think'st thou to seduce me then with words that have no meaning.
Thou joy'st fond boy, to be by many loved.
To his sweet lute Apollo sung the motions of the spheares.
Turne all thy thoughts to eyes.
Vayle love mine eyes, O hide from me.
What means this folly, now to brave it so?.
Young and simple though I am.
Your fayre lookes urge my desire.
Divers (masques, 1607 et 1614)
Move now with measured sound (1607).
Now hath Flora rob'd her bowers (1607).
Wooe her, and win her, he that can (1613, seulement le texte).
Triumph Now With Joy And Mirth.
That Leads The Fatal Round.
Bring away this Sacred Tree.
Go, happy Man.
While dancing rests.
Song. Come ashore, come, merry mates.
---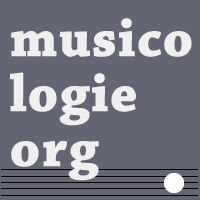 À propos - contact | S'abonner au bulletin | Biographies de musiciens | Encyclopédie musicale | Articles et études | La petite bibliothèque | Analyses musicales | Nouveaux livres | Nouveaux disques | Agenda | Petites annonces | Téléchargements | Presse internationale | Colloques & conférences | Collaborations éditoriales | Soutenir musicologie.org.
Musicologie.org, 56 rue de la Fédération, 93100 Montreuil. ☎ 06 06 61 73 41.
ISNN 2269-9910.
Vendredi 31 Mars, 2023