Battell Ralph
1649 - 1713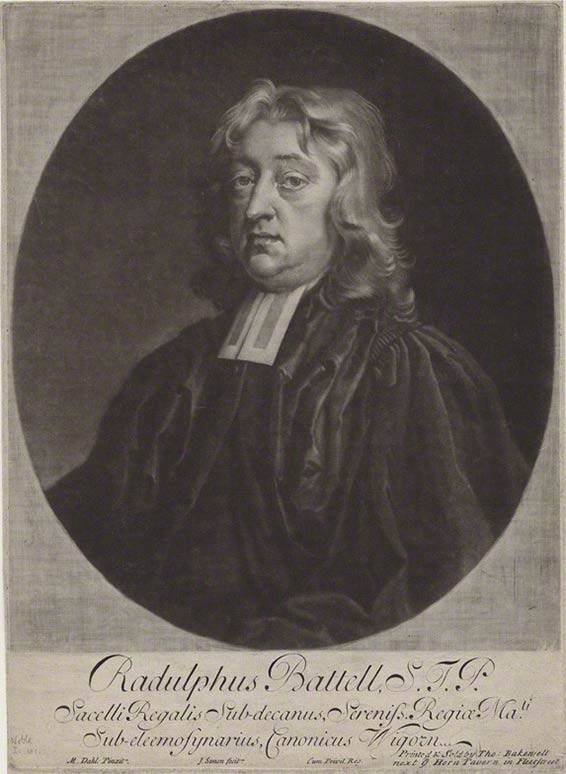 Né à Hertford, 11 avril 1649, mort à Hertford, 20 mars 1712 ou 1713.
Organiste, fils de Ralph Battell, recteur de All Saints' and St. John's à Hertford. Il étudie à Cambridge (Peterhouse). Obtient son bachelor en 1669 et son magister en 1673.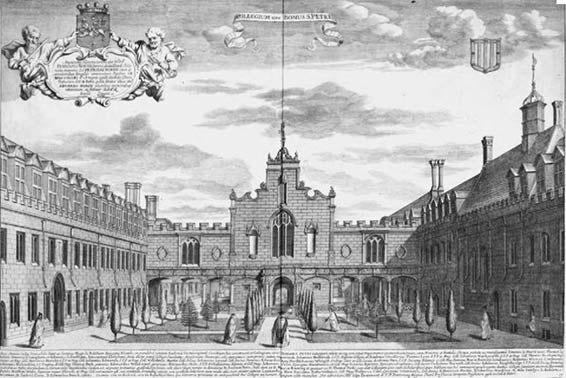 Cambridge (Peterhouse) au 17e siècle.
Il est recteur de St. Peter's Church, à Canterbury, et de l'église de Edworth, dans le Bedfordshire.
Il est sous-doyen de la chapelle royale, sous-aumônier de la reine Anne. En 1680, il est chanoine prébendé à Worcester.
Écrits relatifs à la musique
The lawfulness and expediency of Church musick asserted, in a sermon preached at St. Brides-church upon the 22nd of November 1693 being the anniversary meeting of gentlemen, lovers of musick by Ralph Battell
London, J. Heptinsall for J. Carr 1694 (8 exemplaires conservés)

Localisatipns : B : Bruxelles, Bibliothèque Royale
GB : Glasgow, Euing Musical Library - London, British Museum - Ox-ford, Bodleian Library
US : Los Angeles, Calif., William Andrewx Clark Memorial Library University of California - University Park, Penn., The Pensylvania State University Library - Washington, D.C., Music Division, Library of Congress
Autres écrits
Vulgar Errors in Divinity removed, London, 1683
Absolute Election of Persons, not upon foreseen conditions, stated and maintained, London, 1694
A Sermon on Matt. vii. 12,' 1684, 4to
Bibliographie
ALLIBONE SAMUD AUSTIN, A critical dictionary of English literature and British and American authors [5 v.]. Philadelphia, Childs and Peterson 1859-1891; Detroit, Gale Research Com¬pany 1966
Bibliothèque Nationale, Catalogue de la collection des portraits français et étrangers conservés au département des estampes. Georges Rapilly, Paris 1866-1911 (consultable à la bibliothèque)
CHAMBERS JOHN, Biographical illustrations of Worcestershire. W. Walcott, Worcester; Lon-don, Longman 1820
EITNER ROBERT (1832-1905), Biographisch-Bibliographisches Quellen-Lexikon der Musiker und Musikgelehrten. Leipzig 1900-1904 [10 v.]; New York, 1947 [10 v.]; Graz, Aka-demische Druck- u. Verlagsanstalt 1959 [11 v.]
EVANS EDWARD (1789-1835), Catalogue of a collection of engraved portraits the largest ever submitted to the public. E. Evans, London 1836; Catalogue of engraved portraits comprising thirty thousand portraits connected with the history and literature of Great Britain. E. Evans, London 1853
HALKETT SAMUEL (1814-1871) & LAING JOHN (1809-1880), Dictionary of anonymous and pseudonymous English Litterature. Oliver and Boyd, London à partir de 1926; New York, Haskell House Publishers, 1971
LESLIE STEPHAN & SYDNEY LEE (éd.), National Biography. Smith, Elder & Co, London 1908
O'DONOGHUE FREEMAN, Catalogue of engraved British portraits preserved in the departement of print and drawings in the British Museum. 1908; 1922-1925.
Jean-Marc Warszawski
Novembre 1995-12 février 2016
© Musicologie.org
---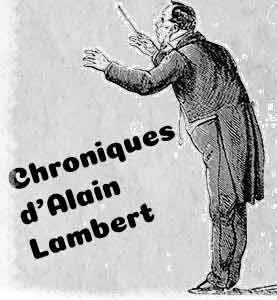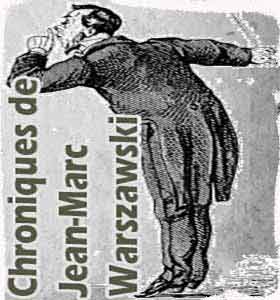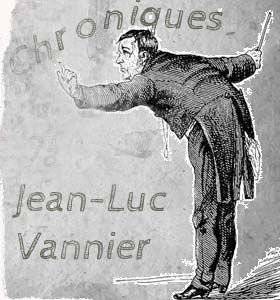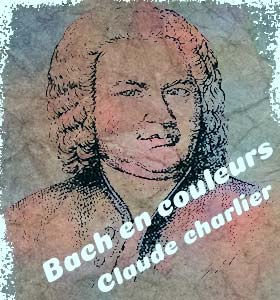 ---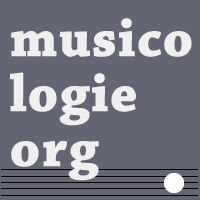 À propos - contact | S'abonner au bulletin | Biographies de musiciens | Encyclopédie musicale | Articles et études | La petite bibliothèque | Analyses musicales | Nouveaux livres | Nouveaux disques | Agenda | Petites annonces | Téléchargements | Presse internationale | Colloques & conférences | Universités françaises | Collaborations éditoriales | Soutenir musicologie.org.
Musicologie.org,
56 rue de la Fédération,
93100 Montreuil.
☎ 06 06 61 73 41.
ISNN 2269-9910.
Samedi 17 Octobre, 2020