Antoniotto Giorgio
1692-1776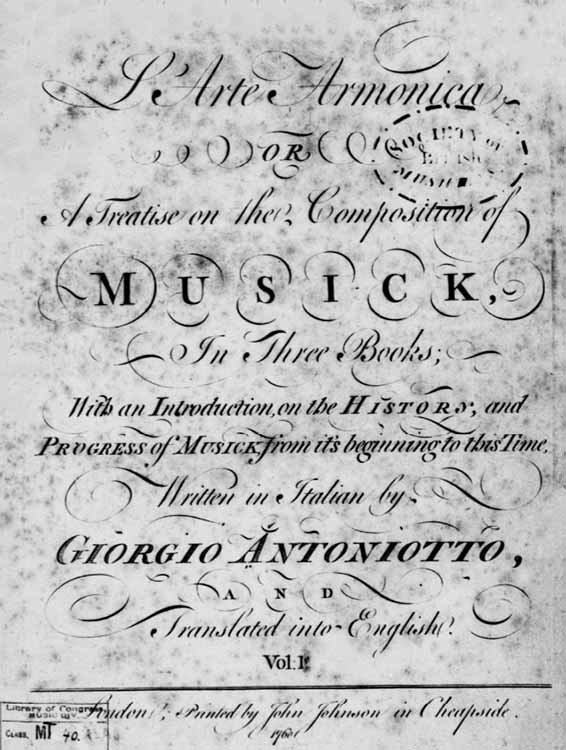 Antonietto Giorgio, Antonietti.
Né à Milan, vers 1692, mort à Milan, en 1776
Compositeur, musicographe.
Au milieu des années 1930, il vivait en Hollande, puis il s'est installé à Londres, où il est resté pendant plus de vingt ans. Il retourne à Milan vers 1770.
À Amsterdam, il a publié au milieu des années 1730, 12 sonates (opus 1) [Gallica]. On conserve également un recueil de 12 sonates, pour violoncelle ou viole de gambe et basse continue (manuscrit au Civico Istituto Musicale Gaetano Donizetti de Bergame) [les mêmes ?], plus quelques œuvres autographes conservées à la cathédrale de Durham.
Voir : Serre Jean-Adam (1704-1776)
Giorgio Antoniotto
,
Sonata
pour violoncelle en do mineur,
opus
1, n
o
9, Jörg Baumann et Klaus Stoll.
---
Giorgio Antoniotto
, Sonata 4 en ree mineur: I. Adagio assai e sostenuto, Claire Lamquet et l'ensemble Hemiolia.
---
Écrits relatifs à la musique
L'arte armonica; or a treatise on the composition of musick, in three books; with an introduction, on the history, and progress of musick, from its beginning of this time, written in In by Giorgio Antonietto, and translated into English
London, John Johnson 1760 (33 exemplaires conservés)

B : Bruxelles, Bibliothèque du conservatoire royal de musique - Bruxelles, Bibliothèque Royale
D : Berlin, Deutsche Staatsbibliothek
EIR : Dublin, Irish Academy od Music
F : Paris, Bibliothèque de France, département de la musique
GB : Cambridge, University library - Edinburgh, Reid Lib. - Glasgow, Euing Musical library - London, Royal Academy of Music - London, British Museum - London, Cecil Sharp Lib. - Man-chester, Public library - Oxford, Bodleian library - Tenbury, St. Michael's College
I : Roma, Biblioteca S. Cecilia (Conservatorio) - Venezia, Biblioteca nazionale Marciana
S : Stockholm, Musikhistoriska museet
US: Boston, Mass., New England Conservatory of Music Library - Boston, Mass., Boston Atheneum Lib. - US : Boston, Mass., New England Conservatory of Music Library - Bryn Athyn, Pa. Academy of the new Church Lib. - Cambridge, Mass., Eda Kuhn Loeb Music Library - Chapel Hill, N.C., Music Library - Iowa City, Ia., Music Library, State University of Iowa - New Haven, Conn., School of Music Library - New York, N. Y., Music Division, New York Public library - Rochester, N.Y., Sibley Music Library, Eastman School of Music - San Francisco, Calif., The Frank V. De Bellis Collection, San Francisco State College - Stanford, Calif., Music Library, Stanford University - University Park, Penn., The Pensylvania State University library - Was-hington, D.C., Music Division, Library of Congress.
Bibliographie
Études
L'Arte armonica. Dans «Monthly Review, or Literary Journal» (24) 1761, p. 293
CHENETTE F., Music theory in the British Isles during the Enlightment (thèse). University Ohio-State 1967
LICHTENTHAL PETER (1780-1853), Dizionario e bibliografia della musica (IV). Milan, A. Fontana 1826; Bologna, Forni 1970, p. 345
NEWMAN WILLIAM S., The sonata in the Baroque era. Chappel Hill University Press 1959; 1966; New York, W. W. Norton 1972; 1983
SERRE JEAN-ADAM, Observations sur les principes de l'harmonie. Genève 1763, p. 5
WEIGL BRUNO (1881), Handbuch der Violoncell Literatur. Vienne 1929, p. 55
Lexicographie
BESSONE AURELJ ANTONIETTA MARIA, Dizionario degli scultori ed architetti italiani. Dante Alighieri, Albrighi, Segati, C., Genova, Roma, Napoli e Cittá di Castello 1947
EITNER ROBERT (1832-1905), Biographisch-Bibliographisches Quellen-Lexikon der Musiker und Musikgelehrten. Leipzig 1900-1904 [10 v.]; New York, 1947 [10 v.]; Graz, Aka-demische Druck- u. Verlagsanstalt 1959 [11 v.]
Enciclopedia universal ilustrada europeo-americana [70 v.]. Madrid, Espasa-Calpe 1907-1930
FERRARI LUIGI (*1878), Onomasticon. Repertorio bibliografico degli scrittori italiani dal 1501 al 1850. Milano, Ulrico Hoepli 1943; 1847 [xlvi-708 p., 26 cm]
FÉTIS FRANÇOIS JOSEPH (1784-1871), Biographie universelle des musiciens [8 v.]. Firmin-Didot, Paris 1873-1889 [2e éd.]; Bruxelles, Culture et Civilisation 1972 [25 cm]
GATTI GUIDO MAGGIORINO (1892-1973) & BASSO ALBERTO (1931-...., dir.), La musica [6 v.]. Torino, Unione tipografico 1966-1971
MICHEL FRANÇOIS (*1926), LESURE FRANÇOIS (1923-2001) & FÉDOROV VLADIMIR (1901-1979), Encyclopédie de la musique. Fasquelle, Paris 1958-1961
HOEFER JEAN-CHRÉTIEN FERDINAND (1811-1878, dir.), Nouvelle biographie générale (universelle) [46 v.]. Paris, Firmin-Didot 1853-1866; Rosenkilde og Bagger, Cøbenhavn 1963-1969
RIEMANN HUGO (1849-1919), Musik-Lexikon. Mainz, London, New York, Paris, B. Schott's Söhne 1959-1967
SADIE STANLEY (*1930, dir.), The New Grove dictionary of music and musicians. Macmillan Publishers, London, New-York 1980 [20 v.]; 2001 [29 v.]
SCHMIDL CARLO (1859-1943), Dizionario universale dei musicisti. Milano, Ricordi 1887; Milano, Sonzogno 1928-1929 [sup. en 1938]
VIDAL ANTOINE, Les instruments à archet. Les feseurs, les joueurs [...] avec catalogue général de la musique de chambre. Paris, Imprimerie de J. Claye 1876-1878 [3 v.]
WURZBACH CONSTANT VON (1818-1893), Biographisches Lexikon der Kaiserthums Öster-reich [...] (1751-1850). Wien, Verlag der Üniversität-Buchdruckerei von L. C. Zamarski 1857-1891; New York, Johnson Reprint 1966 (60 v.).

 Jean-Marc Warszawski
Dictionnaire des écrits relatifs à la musique
Novembre 1995-26 avril 2022
---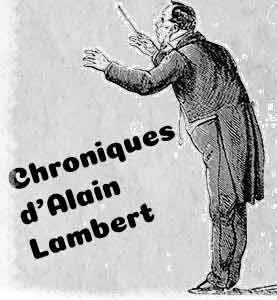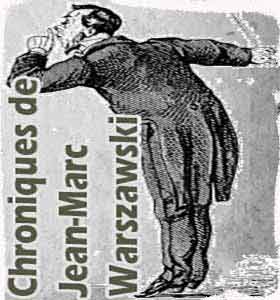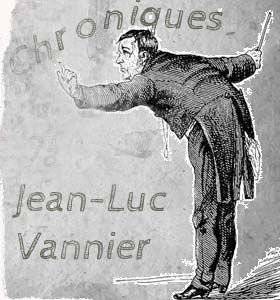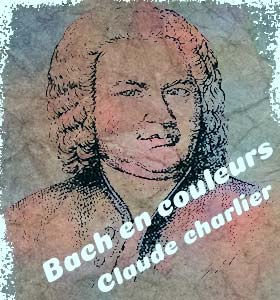 ---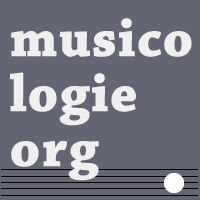 À propos - contact | S'abonner au bulletin | Biographies de musiciens | Encyclopédie musicale | Articles et études | La petite bibliothèque | Analyses musicales | Nouveaux livres | Nouveaux disques | Agenda | Petites annonces | Téléchargements | Presse internationale | Colloques & conférences | Universités françaises | Collaborations éditoriales | Soutenir musicologie.org.
Musicologie.org, 56 rue de la Fédération, 93100 Montreuil. ☎ 06 06 61 73 41.
ISNN 2269-9910.
Mardi 26 Avril, 2022