édition du 21 janvier 2023 —
Roger Smalley and György Ligeti: Virtuosity, Place and Process
August 25–27, 2023, Perth
Conservatorium of Music, University of Western Australia
Keynote speakers: Professor Amy Bauer (UC Irvine), Dr Christopher Mark (University of Surrey)
Call for Papers
Deadline for submissions: Friday March 3, 2023
The recontextualization of pre-existing material and a preoccupation with process rather than style are central features in the virtuosic compositions of pianist-composer Roger Smalley AM. Born in England and becoming a leading figure in British contemporary music, Smalley emigrated to Perth, Western Australia in 1976. He made a significant impact on the musical landscape of Australia including an academic career of over three decades at the University of Western Australia. The move saw Smalley draw inspiration from the Australian landscape; engage with the music of South East Asia; and later, work with extant material taken from the music of Chopin. These factors served as catalysts for the reengagement with tonality, which became increasingly evident in his music and invites comparison with the music of György Ligeti, with both composers even producing sets of piano études at the end of the twentieth century. With 2023 the 80th anniversary of Smalley and the 100th anniversary of Ligeti, the University of Western Australia will host a symposium exploring themes of instrumental virtuosity; the reconstruction of tonality within compositional process; and identity and place. In conjunction with the symposium, there will be a series of concerts celebrating Smalley and Ligeti, including performances of Smalley's Second Piano Concerto and Ligeti's Trio for Violin, Horn and Piano. All events will take place from August 25–27, 2023.
We invite submissions for papers, lecture-recitals, panels, and themed sessions. Topics may relate to:
• Interactions between modernism and virtuosity;
• Allusion, quotation and recontextualization of material in compositional process;
• New analytical approaches with relevance to the works of György Ligeti and Roger Smalley;
• Australian Modernism in the 1970's;
• The émigré composer and cultural identity at the end of the twentieth century.
Presentations on other related topics will also be considered.
Presentation Formats
Formal Conference Papers: 20 minutes + 10 minutes for questions and discussion
Lecture Recitals/Demonstrations: 20 minutes + 10 minutes for questions and discussion
Panels (up to 4 participants): 90 minutes
Themed Sessions (up to 4 participants): 120 minutes
Submission Guidelines
Proposals for individual presentations should include the following:
• paper title,
• abstract of no more than 250 words,
• name of the presenter,
• a short biography of less than 100 words,
• four keywords,
• institutional affiliation if applicable.
• Panels & themed sessions: please provide the information listed above for each presenter PLUS title and abstract/s for panel/session as a whole. Panel proposals should include a plan for how the 90 minutes will be used.
Please send your proposal by Friday March 3, 2023, 5 P.M.
---
---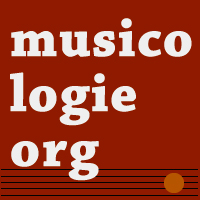 À propos - contact | S'abonner au bulletin | Biographies de musiciens | Encyclopédie musicale | Articles et études | La petite bibliothèque | Analyses musicales | Nouveaux livres | Nouveaux disques | Agenda | Petites annonces | Téléchargements | Presse internationale | Colloques & conférences | Collaborations éditoriales | Soutenir musicologie.org.
Musicologie.org, 56 rue de la Fédération, 93100 Montreuil. ☎ 06 06 61 73 41
ISNN 2269-9910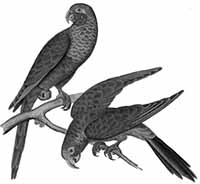 Vendredi 20 Janvier, 2023