édition du mardi 14 mars 2023 —
Original Cast Recordings: art, artefact and analysis
5th - 6th September 2023, online
Online platform to be announced
University of Portsmouth
Call for Papers

An international, interdisciplinary, virtual conference organised by the AHRC-funded 'Original Cast Recordings: Musical Theatre and/as Sonic Heritage' Network
Keynote speaker: Professor Laurence Maslon (Tisch, New York University), Author of Broadway to Main Street: How Showtunes Enchanted America (Oxford University Press)
Original Cast Recordings: art, artefact and analysis, aims to explore the enduring popularity, sonic heritage, cultural influence, and future possibilities of popular musical theatre on record. Many studies of commercial music and sound recording focus on pop, jazz, rock, hip hop, and classical music, while original cast recordings (OCRs) of musical theatre have long been peripheral in both musical theatre scholarship and popular music studies. Yet, across one quarter of the twentieth century (between 1945 and 1969) musical theatre recordings spent more weeks atop the US Billboard chart than The Beatles, Frank Sinatra, Elvis Presley, The Monkees and The Rolling Stones combined (Maslon, 2018), before ever Andrew Lloyd Webber and others arrived with concept albums that climbed the charts prior to becoming theatrical phenomena. In the twenty-first century, albums such as the Original Broadway Cast Recording of Hamilton (2015) have continued to break new ground as a crossover success on both pop music and hip-hop album charts in the USA and elsewhere.
Following on from a series of events held online, at the National Science and Media Museum (Bradford, UK) and the University of Portsmouth, the AHRC 'Original Cast Recordings' Research Network invites proposals for papers, panels, online posters, or video essays which explore and engage with all aspects of these fascinating, complex, and culturally vital recordings. We welcome submissions from the broadest range of disciplinary areas, and we are keen to include presentations and responses from colleagues working in fan studies, sound and music studies, media and sound archaeology, popular culture studies, visual cultures, and archive and curatorial studies, alongside musical theatre and performance studies.
What do OCRs tell us about the place of musical theatre in popular culture beyond West End or Broadway playhouses? How might they be preserved as subjects or objects of study in public archives or private collections? What does the aesthetic of their cover art demonstrate about marketing practices in musical theatre or popular music more broadly? What do OCRs and related albums reveal about changes in listening cultures and recording technologies from gramophone records to online playlists? In a risk-averse climate of uncertain economic pressures, what future exists for musical theatre recordings of both new and established work?
In recognition of the breadth of this topic, suggested lines of enquiry might broadly fall under the three headings in the subtitle of the conference theme, including but not limited to:
ART
Sound recording technologies, media archaeology, and musical theatre across media;
Case studies of particular performers or recording personnel;
The OCR and visual culture (album covers and aesthetics);
The relationship between theatrical sound design and recording studio practices;
The function of OCRs in the classroom or the rehearsal studio.
ARTEFACT
Taxonomies and definitions (e.g. Original Cast Recordings, live recordings, studio recordings, movie musical soundtracks, demo recordings);
The OCR as merchandise, paratext, or 'sound souvenir';
Fan cultures and collecting;
Issues of curation, documentation and accessibility to private collections and private archives;
Multiple recordings of the same work across media, format or language;
The potential, practicality, and economics of capturing new musical theatre on record.
ANALYSIS
Histories of particular recordings or record labels;
Cultural capital and the politics of consumption;

The relationship of musical theatre recordings with associated genres (e.g. opera, pop, rock, hip hop);
Changes in listening habits from gramophone records to Spotify playlists;
The rise of streaming and the arrival of event media in the 21st century;
OCRs and issues of race, gender, and representation;
OCRs beyond Broadway and the West End.
We particularly welcome proposals from postgraduate students and scholars at any stage from underrepresented groups or communities.
Anonymised abstracts may be submitted for the following presentation formats:
Full panel (Max. four presenters, 90 minutes): 500-word proposal;
Individual 20-minute paper or video essay: 250-word abstract;
Individual 10-minute postgraduate provocation, flash presentation, or video essay: 150-word abstract;
Research poster: 250-word abstract.
Proposals should indicate which broad thematic area you are responding to ('Art', 'Artefact' or 'Analysis'). Paper presentations may be pre-recorded and streamed by arrangement, details for which will be included in future correspondence.
In addition to the proposal, please attach a separate 100-word biography (per contributor, including institutional affiliation as appropriate), by 31st March 2023. You will be notified by 30th May 2023 if you have been invited to present.
Any queries or questions may be sent to or directly to the Principal Investigator for the Network, Dr Ben Macpherson.
About the 'Original Cast Recordings' Research Network
Led by Dr Ben Macpherson and Dr Annie Jamieson, the 'Original Cast Recordings: Musical Theatre and/as Sonic Heritage' Research Network is currently funded by the UK Arts and Humanities Research Council, and is working to create a new interdisciplinary network connecting academic researchers, archivists, curators, musical theatre creatives, record producers and engineers, special interest groups and private collectors, coming together to exchange and create new knowledge about the sonic heritage, legacy, and future of musical theatre recordings in popular culture.
Dr Ben Macpherson (Principal Investigator - University of Portsmouth, UK), Dr Annie Jamieson (Co-Investigator - National Science and Media Museum, UK)
---
---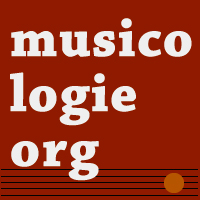 À propos - contact | S'abonner au bulletin | Biographies de musiciens | Encyclopédie musicale | Articles et études | La petite bibliothèque | Analyses musicales | Nouveaux livres | Nouveaux disques | Agenda | Petites annonces | Téléchargements | Presse internationale | Colloques & conférences | Collaborations éditoriales | Soutenir musicologie.org.
Musicologie.org, 56 rue de la Fédération, 93100 Montreuil. ☎ 06 06 61 73 41.
ISNN 2269-9910.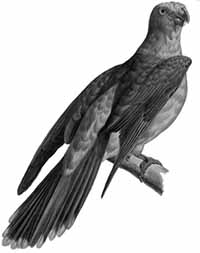 Lundi 13 Mars, 2023