édition du 3 janvier 2023 —
NoiseFloor 2023 : Representation
11th-12th May 2023, Stoke-on-Trent, UK
website
Deadline for abstract submissions: Friday 10th February 2023
Notification of acceptance: from Monday 13th March 2023
Deadline for registration: Friday 14th April 2023
In the early 1890s, the Czech composer Antonín Dvořák was invited to New York to become the director of the National Conservatory of Music of America. There he encountered African American music through the singing of Harry Burleigh, a talented singer and a scholarship student at the conservatory. Dvořák became convinced that African American music should become the foundation of the music of the United States saying, "These beautiful and varied themes are the products of the soil. They are American…your composers must turn to them. This must be the real foundation of any serious and original school of composition to be developed in the United States".
While the influence of African American music in Jazz and popular music is undeniable, the story is very different in the world of American classical music. It is only very recently, for example, that the works of composers from underrepresented groups such as Florence Price or Julius Eastman are becoming more widely known. Although it was founded in 1883, the Metropolitan Opera of New York, did not stage an opera by a black composer until 2021.
Of course, these issues are not unique to the USA. In Europe and across the world important communities and voices are not represented in our art, which raises important questions...
To what extent is our own subset of music guilty of underrepresenting certain groups? What can we, as a community, do to address these issues? How can we ensure that our work encourages equality, diversity, and inclusion? What constitutes good practice in these areas?
Creative works, presentations and discussion addressing these questions and related themes are encouraged; as always, proposals for other relevant topics are also welcome.
Submissions should fall into one of the following categories:
• 20-minute paper presentations (with 5 minutes for questions)
• 35-minute lecture recitals (with 5-minutes for questions)
• Fixed acousmatic works (up to 8 channel)
• Acoustic instruments (with or without electronics)
• Music and interactive systems (2 channel audio with video)
• Audiovisual music (2 channel audio with video)
• Workshops
• Panel discussions
Please note that we are unable to provide performers or instruments. Contributors will be expected to make their own arrangements.
Submit your contributions at the following link: Submit
NoiseFloor 2023 will be held in person on our campus in Stoke-on-Trent, UK.
Registration: The fees are £65 for presenters and for attendees, £30 for students. Concessions will be available for students of Staffordshire University. There is no submission fee. Contributors are expected to attend the event.
More details to follow on our website:
---
---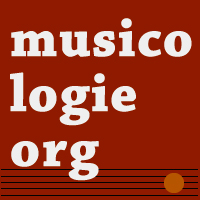 À propos - contact | S'abonner au bulletin | Biographies de musiciens | Encyclopédie musicale | Articles et études | La petite bibliothèque | Analyses musicales | Nouveaux livres | Nouveaux disques | Agenda | Petites annonces | Téléchargements | Presse internationale | Colloques & conférences | Collaborations éditoriales | Soutenir musicologie.org.
Musicologie.org, 56 rue de la Fédération, 93100 Montreuil. ☎ 06 06 61 73 41
ISNN 2269-9910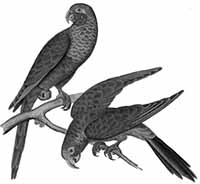 Mardi 3 Janvier, 2023