édition du 3 janvier 2023 —
Conference on Sociopolitical Topicality in the Repertoire of Nineteenth-Century Provincial Theatres
6 July-8 July 2023, Bern
Held by Hochschule der Künste Bern (HKB)
Call for Contributions
Website
Theatre Research has long concentrated on major theatres in metropolitan areas. Smaller theatres in provincial towns have thus escaped the attention of larger studies despite their importance as sociocultural venues and vital places of sociopolitical debate in a time of rapid political change. Being places of information exchange, sociopolitical negotiation and the formation of public opinion, nineteenth-century provincial theatres are engaged with an ongoing local reality reflected in their choice of repertoire and their staging decisions.
The conference focuses on nineteenth-century performances of provincial theatres thematising topical sociopolitical events or debates and contextualises these performances in their local realities. It therefore considers not only theatre pieces themselves, but also forms of theatre organisation, stakeholders involved in programming and staging decisions, performance practices, and the composition of a local public as well as their expectations and reactions. These perspectives allow a reevaluation of provincial theatres as venues that deeply shape as well as mirror sociopolitical reality in provincial towns.
The aim of this encounter is thus a discussion of nineteenth-century practices of provincial theatres, in particular case studies of performances staging topical socio-political events or debates.
We invite researchers in various disciplines (history, sociology, musicology, literature and theatre studies, performance studies, visual arts, restoration, anthropology, architecture…) to propose abstracts on the following aspects:
- programming: theatre performances that thematise (local) contemporary events. How is the repertoire in provincial theatres chosen? Who chooses it? What is the relationship between (local) sociopolitical events and performances in local theatres?
- repertoire: theatre pieces with a topical sociopolitical content. What is the relationship between the plot/characters/structure of theatre pieces staged in local theatres and ongoing sociopolitical events/debates?
- reception: the theatre as a place for shaping public opinion. How do spectators react to and participate in current events and debates? How do they react to the staging of pieces with a (local) sociopolitical content?
- tastes and fashions: what are the fortunes and successes of different pieces/theatre genres between centre and periphery? How are debates and events in metropolitan areas taken up in local contexts? How are pieces adapted to a local context?
- performance practice: who performs on stage? How do theatre, opera, dance companies and orchestras choose their repertoire adapted to local theatres? How do their programming and staging practices differ from those for major theatres?
We invite submissions for papers of 20 minutes each (with a subsequent 10 minutes for questions). Proposals may be in English/German/French/Italian (c. 400 words), describing the topic and including the following:
· abstract (background, research questions, aims, and significance);
· a short CV, including name, postal and email addresses, and institutional affiliation of proposer.
Please mail submissions to daniel.allenbach@hkb.bfh.ch by 28 February 2023.
Confirmation of accepted papers will be announced by 31 March 2023. Travel and accommodation expenses may be covered, if needed. Papers given at the conference will be published in a collected volume on the subject (peer reviewed, open access). For this purpose, they must be submitted in their final form (c. 7000 words) no later than 30 September 2023.
Conference languages: English, German, French, Italian
The conference is organised by the research group on "Italian provincial theatre and the Risorgimento", financed by the SNSF (Swiss National Science Foundation) and located at the Institute Interpretation of Hochschule der Künste Bern HKB
Organisers: Annette Kappeler, Giulia Brunello, Raphaël Bortolotti & HKB Institute Interpretation.
Keywords: Provincial theatre – repertoire – theatre texts – theatre companies – theatre administration – music – dance – gestures – singing – audiences – tastes and fashions – reception – restoration – theatre decoration – stage design – stage managers – impresarios – 19th century – Risorgimento
---
---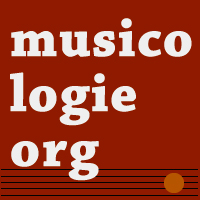 À propos - contact | S'abonner au bulletin | Biographies de musiciens | Encyclopédie musicale | Articles et études | La petite bibliothèque | Analyses musicales | Nouveaux livres | Nouveaux disques | Agenda | Petites annonces | Téléchargements | Presse internationale | Colloques & conférences | Collaborations éditoriales | Soutenir musicologie.org.
Musicologie.org, 56 rue de la Fédération, 93100 Montreuil. ☎ 06 06 61 73 41
ISNN 2269-9910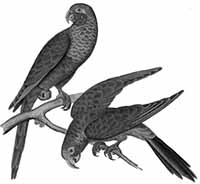 Mardi 3 Janvier, 2023