édition du lundi 20 février 2023 —
Automation Culture : Intersections between Art, Automation, and Living Systems
17th-19th November 2023, Perth
The University of Western Australia, Perth.
Call for Papers
Keynote: Prof. Gunalan Nadarajan (University of Michigan)
CFP Submission Deadline: March 6th, 2023
Since the dawn of mechanical automation there has been a desire to explore the creative potential of automated processes. Some of the most note-worthy examples of clockwork automata from the eighteenth century are figures who are made to perform 'creative' tasks, such as drawing, writing poetry, or playing a musical instrument. Even earlier, mechanical fountains depicted birds singing and in more recent times we see an interest in AI-generated art, or AI's seemingly creative approach to games such as chess.
These fascinations are based on the assumption that automation is framed and usually discussed in the realm of the non-living that attempts either to emulate/mimic life-like properties such as movement, the appearance of sentiency/creativity, and metabolism, or express mechanic qualities that goes beyond the abilities of the living. When these categories are hybridised, troubled or blurred, automata seem both remarkable and unsettling.
This conference discusses thought experiments and case studies which metaphorically and literally transgress the relationship between art, automation and living systems (human and non-human), focusing on processes of automation in decision making, judgement, food systems, care-giving, and labour. By troubling the categories of art and automation, can we change the way we approach the increasing automation of life and culture?
The event will include papers, performances, workshops, and roundtables.
Topic areas may include but are not limited to:
• Musicology and Theatre and Film Studies
• Cultural Studies and Literary Studies
• Economic History
• Environmental Humanities, Posthumanism and Extinction Studies
• Feminist, Queer, Race, Post-Colonial and Disability Studies
• History of Science
• History of Aesthetics
• Indigenous Futurisms
• Law and Technology studies
• Media Studies
• Non-Human Biopolitics & Bioethics
• Philosophy and Ethics
• Political Theory and Political Philosophy
• Animal Studies
• Biological Arts & Biodesign
• Biopolitics
• Robotics and Computer Science
• Science, Technology and Society studies
• Science Fiction and Speculative Fabulations
• Synthetic Biology
• Transhumanism and AI
Please send an abstract of 300 words to Sarah Collins: by March 6th, 2023. Presenters will be notified within three weeks past the deadline.
Programme Committee: Oron Catts, Sarah Collins, Elizabeth Stephens, Ionat Zurr
This conference is a part of a project exploring the cultural and intellectual history of automated labour, with support from the Australian Research Council.
---
---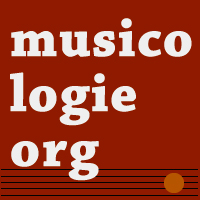 À propos - contact | S'abonner au bulletin | Biographies de musiciens | Encyclopédie musicale | Articles et études | La petite bibliothèque | Analyses musicales | Nouveaux livres | Nouveaux disques | Agenda | Petites annonces | Téléchargements | Presse internationale | Colloques & conférences | Collaborations éditoriales | Soutenir musicologie.org.
Musicologie.org, 56 rue de la Fédération, 93100 Montreuil. ☎ 06 06 61 73 41.
ISNN 2269-9910.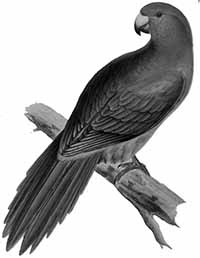 Mardi 21 Février, 2023