édition de jeudi 1er décembre 2022 —
The Future of Digital Editions of Music
28-30 March 2023, Newcastle
Northumbria University, Newcastle upon Tyne, UK
Proposals for 20-minute papers are invited for a conference on the future of the scholarly critical edition in the digital age. The conference will be part of an AHRC-funded network grant, 'Digital directions for collected editions: keyboard music by British musicians before c.1700', led by David J. Smith and Frauke Jürgensen.
The main focus for the symposium is to consider what a new infrastructure for collected editions of music might look like in the digital age. Such issues are limited to keyboard music, so discussion will not be restricted in terms of genre; the AHRC project involves the boards of Musica Britannica, Early English Church Music and The Purcell Society Edition as well as the music publisher, Stainer & Bell.
We invite reflections from editors, musicologists, music technologists and computer scientists on their experiences of what has worked well in past digital editing projects and what has not, as well as a vision for the future of music editing in the digital domain. The following is indicative of areas that might be covered, but is not intended in any way to be prescriptive or restrictive:
Sustainability in terms of data
Financial sustainability and business models
Case studies of existing projects
New editorial methodologies and the role of the editor
Technologies - the storing, processing, and presentation of musical data / musical notation
Skillsets needed, now and in the future - technological, musicological, palaeographical
Intersection between digital editions, Higher Education, and libraries
Audiences and users of digital music editions
Abstracts of no more than 250 words should be sent by email by 27 January 2023; notifications concerning acceptance will be sent no later than 10 February. It may be possible to cover some travel and accommodation costs; priority will be given to independent scholars and ECRs.
This message is intended solely for the addressee and may contain confidential and/or legally privileged information. Any use, disclosure or reproduction without the sender's explicit consent is unauthorised and may be unlawful. If you have received this message in error, please notify Northumbria University immediately and permanently delete it. Any views or opinions expressed in this message are solely those of the author and do not necessarily represent those of the University. Northumbria University email is provided by Microsoft Office365 and is hosted within the EEA, although some information may be replicated globally for backup purposes. The University cannot guarantee that this message or any attachment is virus free or has not been intercepted and/or amended.
---
---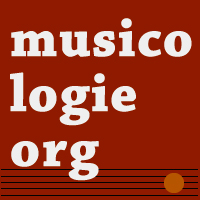 À propos - contact | S'abonner au bulletin | Biographies de musiciens | Encyclopédie musicale | Articles et études | La petite bibliothèque | Analyses musicales | Nouveaux livres | Nouveaux disques | Agenda | Petites annonces | Téléchargements | Presse internationale | Colloques & conférences | Collaborations éditoriales | Soutenir musicologie.org.
Musicologie.org, 56 rue de la Fédération, 93100 Montreuil. ☎ 06 06 61 73 41
ISNN 2269-9910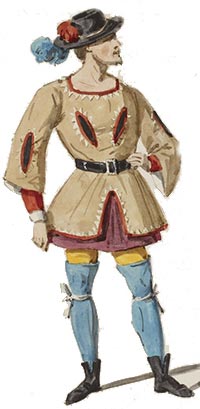 Jeudi 1 Décembre, 2022