Imagining French Narrative and Song c.1100 - c.1350 : Literary, Musicological and Performance Perspectives
14th January, 2023,Cambridge
Conference: St John's College (Lightfoot Room, Old Divinity School) University of Cambridge
Concert: The Round Church, Bridge St., Cambridge
Keynote Speaker: Sarah Kay, Professor of French Literature, Thought and Culture, New York University
Conference Concert: Ensemble Leones, dir. Marc Lewon
Matthieu Romanens (tenor) - Marc Lewon (lute, gittern) - Baptiste Romain (fiddle, bagpipes)
This event aims to explore the processes of creation, translation, adaptation, and interpretation in Old French narrative and song, including underexplored musical aspects, and other closely related literary, musicological, and performance elements. The conference will be hosted at St John's College, University of Cambridge on January 14th, 2023, in conjunction with a closing concert in The Round Church (built in the 12th C.) by the renowned medieval music group Ensemble Leones, directed by Marc Lewon (Professor of Medieval Lute, Schola Cantorum in Basel). The organizers are delighted to welcome Professor Sarah Kay (NYU), distinguished scholar and specialist in French, Occitan and Latin medieval literature, as our keynote speaker for the event.
Presentation topics

Proposals are invited on any literary, musicological or performance aspect of Old French narrative and song, c.1100–c.1350, their wider relationship with other traditions, and their contemporary re-imagination. Topics for presentations might include:
* Case studies exploring the extent to which Old French narrative contributed to a pan-European medieval literary/performance culture versus its role in the formation of national literary/performance traditions in other vernaculars
* Textual interrelationships between the so-called 'Matter of Britain', 'Matter of France' and 'Matter of Rome' cycles, particularly in relation to information about music-making
* Consideration of the role of oral transmission and possible textual hints for this in written prose versions via linguistic and formal analysis
* Similarities and differences between narrative and lyric texts, in Old French, Old Occitan, and Middle French
* Comparative case studies of narrative translations from Old French into other vernaculars such as Middle High German, Old Castilian, etc.
* Ways in which French narrative verse and lyric was (re)imagined across the period c.1100–c.1350, alongside reasons for this and their implications
* Our relationship to these works as modern scholars, performers and interpreters.
Presentation format:Individual papers of 20 min duration (+ 10 min discussion)
Proposal length: Abstract of paper (250 words), short biography (max. 150 words, including contact details)
Please submit no later than Friday 7th October, 2022:
Please send applications to: [log in to unmask]<mailto:[log in to unmask]>
Applicants of selected contributions will be notified by the end of October, 2022.
Conference Organizers: Richard Robinson, Tricia Postle
Chair of the Selection Panel: Professor Sam Barrett
---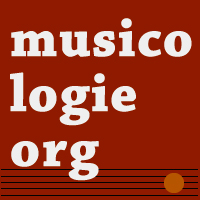 À propos - contact | S'abonner au bulletin | Biographies de musiciens | Encyclopédie musicale | Articles et études | La petite bibliothèque | Analyses musicales | Nouveaux livres | Nouveaux disques | Agenda | Petites annonces | Téléchargements | Presse internationale | Colloques & conférences | Collaborations éditoriales | Soutenir musicologie.org.
Musicologie.org, 56 rue de la Fédération, 93100 Montreuil. ☎ 06 06 61 73 41
ISNN 2269-9910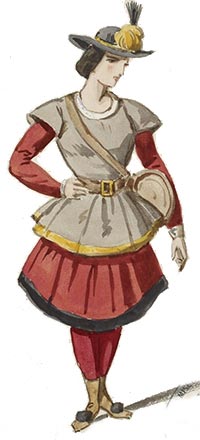 Vendredi 23 Septembre, 2022