édition de jeudi 1er décembre 2022 —
Folk Singing Symposium
24-25 February 2023, Sheffield
University of Sheffield
Submission deadline 12 November 2022
Access Folk invites participants and presenters to an inspiring symposium about folk singing, performance contexts, participation and inclusion. We will look at what is currently happening, what the issues are and opportunities for the future. The event draws on emerging research in England by the Access Folk team and encourages sharing across a range of cultures and formats, including papers, panel discussions, posters, films, workshops and demonstrations or performances etc... We invite contributions from academics, singers, organisers and anyone else with knowledge and experience relating to the symposium's theme. The event will be held in Sheffield, with some activities available online. This is to create an interactive environment whilst also keeping access as open as possible. We want to share existing knowledge and support each other's work, to develop relationships and create a space to foster new opportunities. It is hoped that a publication based on selected presentations will be a tangible outcome of the symposium.
Suggested (but not exhaustive) topics

Folk singing (widely interpreted)
How folk singing is organised, facilitated, led in various contexts (Folk choirs, Festivals, Folk clubs; online singing; Events outside 'the folk scene')
Folk singing and/as Community Music
Folk singing as activism
The legacy of revival movements on contemporary folk singing, the reinterpretation of traditions, songwriting and the growth of tradition
Audience and participant development, accessibility: physical and/or psychological
The sound/s of folk singing: e.g. gendered voices; questions of quality; new approaches
Diverse representation in folk singing and its repertoires: e.g. gender, sexuality, racial, ethnic, disabilities etc
The effect of the professionalisation, policy or funding on wider participation
Modes of Presentation
A variety of presentation modes are available to facilitate whatever will
best communicate your work.
Individual Paper: Individual papers will be 20 minutes, with 10 minutes
discussion time. Co-authorship is allowed and encouraged.
Short Paper: Students mid project and others working on smaller projects are warmly encouraged to present. Short paper presentations are 10 minutes with 5 minutes questions.
Poster: The poster format is open for material that is best communicated visually and in order to include as many projects as possible. All posters will be displayed onsite and made available online throughout the symposium. A dedicated poster session will introduce the presenters who will give a 1-2 minute introduction to their poster topic.
Film Screening: Film presentations are for screening your own work, followed by a discussion. Please submit a written abstract of the content including general information about the film and its length.
Roundtable: Roundtables (90 minutes) are prepared by a group of people, one of whom is the coordinator. They generate discussion around a theme. Each member presents questions, issues, and/or experience for 3-5 minutes on the central theme. The following discussion may open into more genera discussion with the audience. The proposal should explain the overal purpose, name the individual participants and identify the co-ordinator.
Workshops and performances: Workshops, performances and anything else you can think of are more open in format - your proposal should clearly state the overall purpose of the activity, its length and who will be involved.
You are welcome to email the programme committee if you would like to
discuss your ideas before submitting your proposal.
Online and Onsite Participation
Online presenters will be asked to pre-record their presentations, all
poster presenters are asked to submit a digital version of their posters,
and all film presenters submit their film material by 15th February 2023.
Online presenters are asked to be present virtually for the questions
following their presentation. The programme committee will do their best to schedule presentation times in accordance with online presenters' local time zones.
Access Needs
If you have any access needs in order to contribute to the symposium please include a description of what accommodations need to be made. We will do our best to meet them.
Submission
We invite an outline proposal of your contribution stating:
a) what format you would present in (paper, poster, film, workshop, performance, roundtable etc)
b) 200-300 words describing the activity (i.e abstract or equivalent)
c) 50 words including your name and a bio describing your experience or affiliation to a university or other organisation, whatever you feel is
appropriate.
d) Please state if you would prefer to contribute in person in Sheffield,
or online.
e) Access needs (if applicable)
f) request to waive the registration fee (if applicable)
Evaluation of proposals will be done anonymously by the programme
committee. The programme committee might suggest alternative modes of presentation to accommodate as many submissions and contributions as possible.
Deadline for contribution proposals 12 November 2022
Decision on proposals shared 15 December 2022
Symposium Registration
At typical academic symposiums, all participants pay the registration fee.
We recognise this is not appropriate for all contributors to this event which is hoping to include people without academic institutions to cover their costs. To this end we are offering the option to waive the registration fee for presenters who are self employed, retired or others without the means to cover it.
Registration will open in the autumn.
2 days (onsite) £70
Day only (Fri or Sat) £40
There will be an online option to be decided once we know the extent of
that aspect of the programme.
The Symposium registration fee includes:
online or onsite participation (depending on which chosen)
symposium packet (including electronic Book of Abstracts / Symposium Program)
coffee breaks and lunches
Friday evening singaround
It does not include accommodation or evening meals.
Contact
Information about accommodation options, travel information, registration, and other details will be made available on the symposium webpages in due course. If you have any questions regarding symposium logistics please contact
Questions regarding your proposal or the programme can be addressed to any member of the Programme Committee
Fay Hield: Esbjorn Wettermark
---
---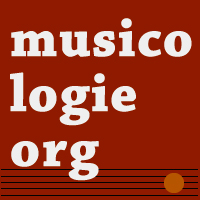 À propos - contact | S'abonner au bulletin | Biographies de musiciens | Encyclopédie musicale | Articles et études | La petite bibliothèque | Analyses musicales | Nouveaux livres | Nouveaux disques | Agenda | Petites annonces | Téléchargements | Presse internationale | Colloques & conférences | Collaborations éditoriales | Soutenir musicologie.org.
Musicologie.org, 56 rue de la Fédération, 93100 Montreuil. ☎ 06 06 61 73 41
ISNN 2269-9910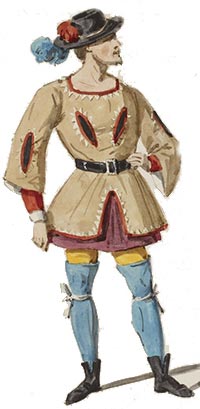 Jeudi 1 Décembre, 2022