Classics off-centre: performing and listening the music of Haydn, Mozart and Beethoven in the long nineteenth century
23 - 25 November 2022, Madrid
International Conference
Madrid, Marqués de Valdecilla Library
Deadline for the submission: 15 May 2022.
Website
The debate that this conference proposes to launch stands at the intersection of two perspectives that shape the agenda of the current musicological research. On the one hand, the emergence of performance studies has placed music performance and listening at the core of the debate. These research topics, which are by no means new, have recently acquired a renewed prominence. On the other hand, the study of the reception of the Viennese triumvirate of Haydn, Mozart and Beethoven, established in the 19th century, has been moved away from the main cities (namely Vienna, Paris, London, Berlin and Leipzig) towards other urban centres. By looking beyond the usual major cities, it may be possible to observe, in all its extraordinary complexity, the phenomenon of the significant impact made by these composers in the long 19th century (c.1780 - c.1920).
Based on these two premises, this conference aims to promote reflection on the practices of performing and listening to the music of Haydn, Mozart and Beethoven outside the main European centres. From this perspective of a 'decentralised' world, it will be possible to reveal unknown connections between musical practices, spaces and social groups. Implied by this approach, cultural transfer and mediation processes between regions and cities of different sizes (from provincial capitals to small urban centres) will also be analysed.
We invite proposals for papers under the following themes:
1) the musical source understood not as a fixed and immutable text, but as a reflection of a specific context.
2) the history of performance practices, that is, the set of conventions that establish the frame of reference for individual decision-making on the part of the performer.
3) spaces as determinants of repertoires and performance conventions.
4) the discourses generated by the listening experience, especially those documented by music criticism, letters, diaries, images or programme notes.

---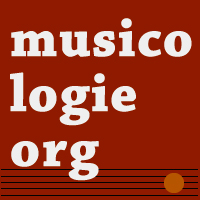 À propos - contact | S'abonner au bulletin | Biographies de musiciens | Encyclopédie musicale | Articles et études | La petite bibliothèque | Analyses musicales | Nouveaux livres | Nouveaux disques | Agenda | Petites annonces | Téléchargements | Presse internationale | Colloques & conférences | Collaborations éditoriales | Soutenir musicologie.org.
Musicologie.org, 56 rue de la Fédération, 93100 Montreuil. ☎ 06 06 61 73 41
ISNN 2269-9910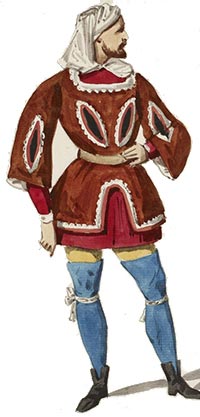 Vendredi 27 Mai, 2022