mercredi 2 novembre 2022 —
A pedagogical and interdisciplinary approach to music analysis and theory
April 20-22, 2023, Madrid
Universidad Autónoma de Madrid and the Real Conservatorio Superior de Música de Madrid. This is the first congress organized by the Spanish Society for Music Analysis and Theory (SATMU) and its purpose is to offer a place where all national and international scholars and students can present their recent research, share ideas and hold experimental workshops on music analysis and theory. This international conference will bring together the different methodologies and subdisciplines of music theory and analysis, where interdisciplinary and current proposals are encouraged. We encourage you to participate! For more information, please visit the website.
Queridos todos/as, Ya está abierto el Call for papers para el I Congreso SATMUS: Una aproximación pedagógica e interdisciplinar al análisis y a la teoría musical, que se celebrará desde el 20 al 22 de abril de 2023 en la Universidad Autónoma de Madrid y el Real Conservatorio Superior de Música de Madrid. Este es el primer congreso organizado desde la Sociedad de Análisis y Teoría Musical (https://www.satmus.org/) y su propósito es ofrecer un lugar donde todos aquellos académicos y estudiantes nacionales e internacionales puedan presentar sus investigaciones recientes, compartir ideas y realizar talleres experimentales sobre el análisis y la teoría musical. Este congreso aunará las diferentes metodologías y subdisciplinas de la teoría y el análisis musical, donde se incentivan las propuestas interdisciplinares y actuales. ¡Os animamos a participar! Para más información, visitad la web.
---
---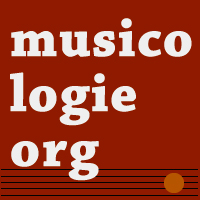 À propos - contact | S'abonner au bulletin | Biographies de musiciens | Encyclopédie musicale | Articles et études | La petite bibliothèque | Analyses musicales | Nouveaux livres | Nouveaux disques | Agenda | Petites annonces | Téléchargements | Presse internationale | Colloques & conférences | Collaborations éditoriales | Soutenir musicologie.org.
Musicologie.org, 56 rue de la Fédération, 93100 Montreuil. ☎ 06 06 61 73 41
ISNN 2269-9910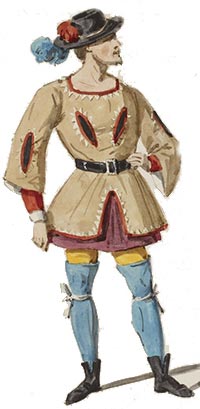 Jeudi 3 Novembre, 2022