mercredi 2 novembre 2022 —
7th annual SIMMposium
12-14 December 2022, London.
Guildhall School's Institute for Social Impact Research in the Performing Arts is pleased to announce that the 7th annual SIMMposium will take place from Monday 12 - Wednesday 14 December 2022 at Milton Court in London. It is hosted by Guildhall School of Music & Drama and the research platform SIMM (Social Impact of Music Making), in collaboration and with the support of Copenhagen Centre for Research in Artistic Citizenship.
The three day conference will focus on many aspects of SIMM research, including overarching themes of "assessing impact", "inclusion / empowerment", "interprofessional collaboration", "the practice of facilitation" and "training socially engaged musicians".
The keynote speech will be delivered by Prof. Hartmut Rosa (Friedrich Schiller Universität) - "Being in Resonance in Social Music Projects" - on the first day of the conference.
Highlights of the event include:
* A panel on "The Socially-Engaged Composer"
* A panel concerning "The Role of the Institution in Supporting Musicians to Work in the SIMM Context"
* An afternoon of papers exploring the outcomes of the "Music for Social Impact: Practitioners' work, contexts, beliefs" (PI: John Sloboda).
Professor Jonathan Vaughan, Guildhall School's Principal, commented "I am delighted that Guildhall School has been selected for the second time as the venue for this prestigious international event, focused on a goal which we hold very closely to our heart, which is to better understand how participatory musical activities may lead to social good, and how this understanding can support the training of the musicians of the future."
Details of how to register (both live and online attendance are possible) are available on Eventbrite, and specific enquiries may be made to Rachel.Kellett@gsmd.ac.uk.

---
---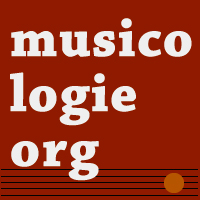 À propos - contact | S'abonner au bulletin | Biographies de musiciens | Encyclopédie musicale | Articles et études | La petite bibliothèque | Analyses musicales | Nouveaux livres | Nouveaux disques | Agenda | Petites annonces | Téléchargements | Presse internationale | Colloques & conférences | Collaborations éditoriales | Soutenir musicologie.org.
Musicologie.org, 56 rue de la Fédération, 93100 Montreuil. ☎ 06 06 61 73 41
ISNN 2269-9910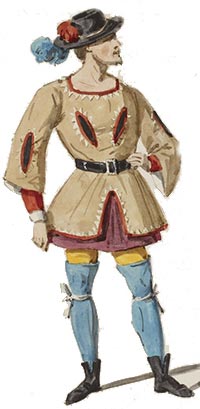 Jeudi 3 Novembre, 2022