Women in Musical Iconography: Feminism and Gender Constructions International conference
13-15 December 2021, Madrid
Facultad de Geografía e Historia, Universidad Complutense de Madrid
Research in the field of music iconography has been developing internationally since the second half of the 20th Century, with the subject becoming ever more present in the professional and academic spheres from the start of the 21th. As an academic discipline, music iconography conjugates different approaches from the fields of art history, musicology and cultural studies. It has become part of the standard historical and musicological discourse during the latter decades of the 20th Century, where feminist theory and gender studies have also played a major role. Besides a contributive history that incorporates women in discussions of music iconography, it is also necessary to study the intent of creators and artists, as well as the iconographic models, stereotypes and discourses that underlie the portrayal of women alongside music, dance and sound. The consolidation of new information and communication technologies has improved and broadened the access to all types of sources, and has opened up new thematic possibilities for music iconography, from the traditional to the digital sphere. Accordingly, this International Conference intends to take an in-depth look at the construction of womens' images from a broad, integrative and interdisciplinary perspective. This Conference is held as part of the project "Iconografía Musical UCM", which for the last fifteen years has been producing research and promoting this field of study within the musicology community. It is also supported by various groups and committees devoted to music iconography, both within the Universidad Complutense (UCM) and the Sociedad Española de Musicología (SEdeM). Researchers from the areas of musicology, art history, and more broadly the humanities and social sciences are invited to submit their presentation proposals relating to the following topics (the list is not exhaustive):

Music iconography and feminism
Women artists and music iconography
Portraits and self-portraits of female musicians
Music performances and visual stereotypes
Depictions of social behaviours, spaces and experiences related to music and women
Stereotypes and canons of the woman musician
Women and music myths
Allegories and personifications of Music
Virgins and saints: musica and religious iconography
Music instruments and gender
Body and corporeality
Sexuality
Queer perspectives
New audiovisual technologies, digital networks and music iconography
Presentations
The Conference will be held in person provided that the health situation doesn't preclude it. Online presentations will be allowed but only in exceptional cases.
Presentations will be 20 minutes long, followed by 10 minutes of Q&A.
Submissions must include:
Title and abstract (max. 200 words)

Author's institution (if any)

Short resume (max. 150 words)

Author's e-mail address

Whether audio, video or other media support will be required for the
presentation
Spanish and English will be the official languages of the Conference.
Publication
A selection of some of the presentations in the Conference is intended to be published in print.
Inbox for submissions: icomus2021@ucm.es
Dates
- Deadline for presentation submissions: 15 June 2021
- Publication of the list of accepted submissions: 15 July 2021

Organisers
Research Projext HAR-PGC 2018-099669-B-I00 "Iconografía musical y organología: contextos, simbología e instrumentos"
UCM Research Group 970920 "Iconografía musical y Organología: patrimonio e investigación musicológica"
Commission "Música y artes plásticas", Sociedad Española de Musicología (SEdeM)

Direction board : Cristina Bordas (UCM), Ruth Piquer (UCM)
Scientific board, Carmen Abad (Universidad de Zaragoza), Jordi Ballester (UAB), Daniela Castaldo (Università del Salento), Dinko Fabris (Università della Basilicata, Matera), Marita Fornaro (Universidad de la República, Uruguay), Gloria Franco (Universidad Complutense de Madrid), Florence Gétreau (Centre national de la Recherche Scientifique, Paris), John Griffiths (University of Melbourne), Ana Martín (Museo Nacional del Prado), Pilar Ramos (Universidad de la Rioja), Isabel Rodríguez (Universidad Complutense de Madrid), Luzia Rocha (CESEM/Universidade Nova de Lisboa), Cristina Santarelli (Istituto per i Beni Musicali in Piemonte), Laura Ventura (Royal Holloway), Laura Viñuela (Espora/Universidad de Oviedo),
Organisation Board (UCM) : Marina Arias, José Ramón Franco, Álvaro Mota, Ainhoa Muñoz, Javier Serrano.
---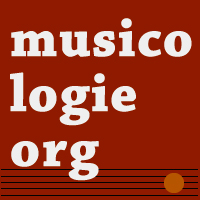 À propos - contact | S'abonner au bulletin | Biographies de musiciens | Encyclopédie musicale | Articles et études | La petite bibliothèque | Analyses musicales | Nouveaux livres | Nouveaux disques | Agenda | Petites annonces | Téléchargements | Presse internationale | Colloques & conférences | Universités françaises | Collaborations éditoriales | Soutenir musicologie.org.
Musicologie.org, 56 rue de la Fédération, 93100 Montreuil. ☎ 06 06 61 73 41
ISNN 2269-9910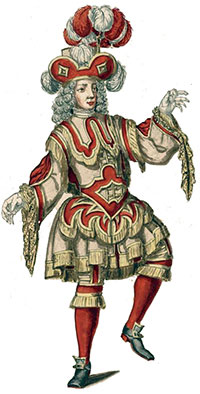 Mardi 13 Juillet, 2021