V International Conference Opera in Musical Theater: History and Present Time
22-26 November, 2021, Moscow
Department of Music Analysis, and electronic peer-reviewed   «Contemporary musicology " (Gnesins Russian Academy of Music) in cooperation with Department of West Europe classical art (State Institute of Art Studies), invite to an international conference « Opera in Musical Theater: History and Present Time» in Moscow, Russia, November 22-26, 2021.
The conference will be held in online and offline formats
Future event is going to be the 5th conference within the framework of the continuing scientific project. The aim of this project: evaluation of present-day musical theater and its research, сonsideration of opera as a theatrical phenomenon.The theme of the conference relates to the following areas:
opera as the synthetic genre
opera genres in historical and cultural context
opera librettos and literary sources: the word and music – from dramma per musica to  Literaturoper 
issues of the opera performance: decorative art and staging
baroque opera : history of production, new interpretations
operatic works of contemporary composers: from the score to the performance
opera perception
opera score: textual criticism, editing and edition
the latest trends in the musical theater: the new word-gesture-sound syncretism, 
music in the drama theater.
opera composers, singers, artists: anniversaries
We encourage applications from within the academy at all levels but also independent researchers, writers and artists. 
We have the intention to select papers for a conference. Please send each abstract both in anonymized and unanonymized forms 
Submission process 
Please send proposals to lspriv@mail.ru no late then June 1, 2021
Emails should include:
photo close-up in TIFF or JPG format (from 300 to 600 dpi);
brief CV of each participant, including academic degree, academic title, place of work (position) or study, contact information (phone, e-mail). 
title of presentation.
Abstracts should be ca. 300 words long (without any subheadings) and clearly present a research question/aim, critical review of the literature, methodology, results and conclusions. Abstracts should be submitted in pdf or docх.
Presentations should be 20 minutes in length, and will be followed by an additional 5 minutes for questions and discussion.
Official languages: English, Russian, German   
Full audiovisual support will be offered. For all enquiries please contact the organising team at lspriv@mail.ru
Registration: Free. Рarticipants pay their own travel and accommodation expenses 
Proceedings: 
Selected revised papers will be published in a special issue of online scientific journal "Contemporary musicology" (included into Russian Science Citation Index)
For more information about manuscript preparation visit the magazine's website
---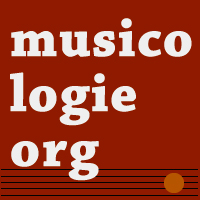 À propos - contact | S'abonner au bulletin | Biographies de musiciens | Encyclopédie musicale | Articles et études | La petite bibliothèque | Anal5yses musicales | Nouveaux livres | Nouveaux disques | Agenda | Petites annonces | Téléchargements | Presse internationale | Colloques & conférences | Universités françaises | Collaborations éditoriales | Soutenir musicologie.org.
Musicologie.org, 56 rue de la Fédération, 93100 Montreuil. ☎ 06 06 61 73 41
ISNN 2269-9910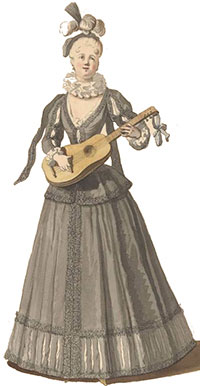 Mardi 19 Janvier, 2021