Scriabin @ 150 conference
12-13 March, 2022, Reading (UK)
Call for Papers
2022 marks the 150th anniversary of Alexander Scriabin's birth on 6th January 1872. Few composers of western art music have provided as much fascination. Scriabin offered a unique blend of esoteric mysticism, ethereal pianism, progressive harmonic technique, philosophically-driven composition, colour-music experiments, and more. For 150 years he has stimulated lively scholarly debate and new musical experiences. The Scriabin @ 150 conference marks this celebratory year as a chance to reflect on all aspects of the composer's unique legacy. The conference will be held on Saturday 12th - Sunday 13th March, 2022 in Reading, UK, and will feature a keynote address from Professor Marina Frolova-Walker (Cambridge University), a piano recital from Anita D'Attillis, and other Scriabin-related events. We invite contributions on any topic relating to Scriabin, including, but not limited to:
Scriabin's cultural significance and legacy
Influences and inspirations
Scriabin and performance practices
Issues pertaining to mysticism or theosophy in Scriabin's music
Implications of Scriabin's works for music theory and analysis
Discussion of Scriabin's philosophical and poetical writings
Scriabin and Russo-European traditions
Any other aspect relating to studies of Scriabin.
Contributions are invited for:
Paper submissions (20 minutes, with 10 minutes of Q/A).
Group panel submissions (up to 1 hour).
Lecture recitals (20 minutes, with Q/A).
Research posters, which will be on display throughout the conference.
The conference also coincides with the UK launch of a new book, Demystifying Scriabin (Boydell & Brewer), and Urtext edition of the Sonatas (Bärenreiter) which will be celebrated at a wine reception.
Submission Information
The deadline for submissions is Monday 1 November 2021.
Abstracts (c.250 words) with a biographical note (c.100 words) should be submitted using this form .
All abstracts will be blind peer reviewed, and potential contributors will be informed of the decision on Monday 6 December 2021. The programme will be announced on Monday 10 January 2022.
Conference format
Subject to the developments of the coronavirus pandemic, we anticipate the event will be fully live. However, international contributors who do not wish to travel will be given the option of presenting and participating virtually online. The cost per delegate will be £85.
Enquiries
Kenneth Smith (kenneth.smith@liverpool.ac.uk)
Mark Richards (mark.richards@qas.org.uk)
Languages
The official language of the conference is English, though other languages will be considered provided that a translation is given alongside the presentation and a translator provided for the Q&A.
Conference affiliates
Queen Anne's School, Caversham; The Scriabin Association; The A.N Scriabin Museum, Moscow; The Society for Music Analysis; Brain Can Do.
---
---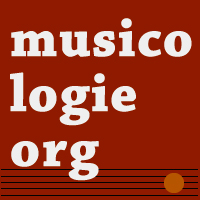 À propos - contact | S'abonner au bulletin | Biographies de musiciens | Encyclopédie musicale | Articles et études | La petite bibliothèque | Analyses musicales | Nouveaux livres | Nouveaux disques | Agenda | Petites annonces | Téléchargements | Presse internationale | Colloques & conférences | Universités françaises | Collaborations éditoriales | Soutenir musicologie.org.
Musicologie.org, 56 rue de la Fédération, 93100 Montreuil. ☎ 06 06 61 73 41
ISNN 2269-9910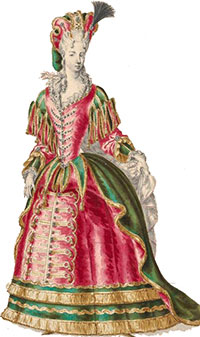 Dimanche 26 Septembre, 2021