Music and Intercultural Practice Symposium
29th-30th April 2021, Hull
University of Hull, UK – Online
Keynote Speakers : Professor Lily Chen-Hafteck (University of California, Los Angeles, USA) ; Professors Laudan Nooshin (City University, UK) & Amanda Bayley (Bath Spa University, UK) ; Dr Arla Good (Ryerson University, Toronto, Canada) ; Dr Fang Liu (University of Reading, UK).
Interculturality is about the interaction of cultures. It might be regarded as a practice through which individuals from different cultures learn more about their own culture and the culture of others. One example is the Chinese Whispers™ project at the University of Hull, which seeks to enable members of the University, local schools, and community choirs to learn Mandarin Chinese through the medium of song and to promote intercultural awareness.* 
This online symposium will feature invited presentations and selected submissions from researchers, performers and composers on intercultural practice involving music. We invite contributions exploring this theme from a range of perspectives, including musical, historical, psychological, educational, health and wellbeing. Contributions are welcome from researchers, performers and composers at all levels and are especially encouraged from postgraduate students and early-career researchers. In addition to spoken papers, live/recorded performances and compositions, a panel discussion will be held with our keynote speakers, Professors Lily Chen-Hafteck, Laudan Nooshin and Amanda Bayley, Drs Arla Good and Fang Liu. Submissions should show how the topic relates to music and intercultural practice.
Please send abstracts for spoken presentations, performances or compositions (250 words) to musicICP@hull.ac.uk by Monday 1st March 2021. For further information, please email : musicICP@hull.ac.uk. 
To register an interest in attending the symposium, visit
Symposium Committee: Yanyi Lu, Eloise McCann, James Rushworth, Dr Elaine King (Chair), Dr Simon Desbruslais, Dr Shane Lindsay, Dr Rowan Oliver, Dr Alexander Binns 
*The Chinese Whispers™ project is run by the Confucius Institute at the University of Hull. Researchers in the areas of both Music and Modern Languages are investigating the emotional experiences of choir members, the teaching process, and the development of intercultural practice.
---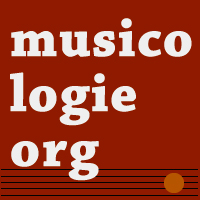 À propos - contact | S'abonner au bulletin | Biographies de musiciens | Encyclopédie musicale | Articles et études | La petite bibliothèque | Anal5yses musicales | Nouveaux livres | Nouveaux disques | Agenda | Petites annonces | Téléchargements | Presse internationale | Colloques & conférences | Universités françaises | Collaborations éditoriales | Soutenir musicologie.org.
Musicologie.org, 56 rue de la Fédération, 93100 Montreuil. ☎ 06 06 61 73 41
ISNN 2269-9910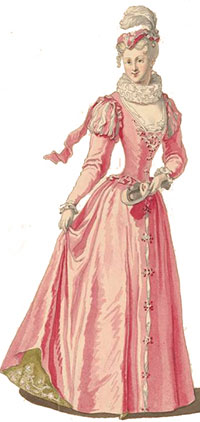 Samedi 20 Février, 2021