Gender and Musicianship study days
24-25 January 2022, Helsinki
The highly popular seminar days on gender and musicianship, organised by the University of the Arts Helsinki History Forum, the Sibelius Academy doctoral schools DocMus & MuTri, and research association Suoni last January, will continue again next year – this time, in English and in a hybrid format. The event will take place on January 24–25, 2022, at the Chamber Music Hall of the Sibelius Academy (R building, Pohjoinen Rautatiekatu 9, 00100 Helsinki) and online. During the seminar days, we hope to discuss issues regarding gender and music-making, music production, and music research from a wide variety of perspectives. Dr Anna Bull (University of York) has kindly agreed to give a keynote lecture at the event. More information on the programme and schedule will be available in December.
We welcome proposals for both traditional conference papers and short lecture-concerts (20-minute presentation + 10-minute discussion). There is a grand piano at the Chamber Music Hall, and it is possible to arrange for instrument loans through the Sibelius Academy, if need be. The presentations and performances may focus on research projects and/or artistic practice, and they may discuss problems of gender and (in)equality from a historical perspective, or focus on the music industry today or in the future. Crucial themes include, but are not limited to:
Histori(ographi)es of gender, music-making, and composing
Gender, power hierarchies, and institutions in music industry today and in the past
Music industry, publicity, and gender
Feminist music research
Canons in music pedagogy, performance, and research
Proposals (max. 300 words) can be sent online until October 25, 2021. We will inform all applicants on the committee's decisions by November 10, 2021.
All participants interested in the seminar topic are welcome to attend. Uniarts doctoral candidates have the chance to get extra credits for attending (for more information, please see the Sibelius Academy study guide).
On behalf of the committee,
Nuppu Koivisto-Kaasik
PhD, postdoctoral researcher
University of the Arts History Forum, Helsinki
nuppu.koivisto@uniarts.fi
Tel. +358504779213
---
---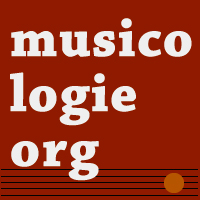 À propos - contact | S'abonner au bulletin | Biographies de musiciens | Encyclopédie musicale | Articles et études | La petite bibliothèque | Analyses musicales | Nouveaux livres | Nouveaux disques | Agenda | Petites annonces | Téléchargements | Presse internationale | Colloques & conférences | Universités françaises | Collaborations éditoriales | Soutenir musicologie.org.
Musicologie.org, 56 rue de la Fédération, 93100 Montreuil. ☎ 06 06 61 73 41
ISNN 2269-9910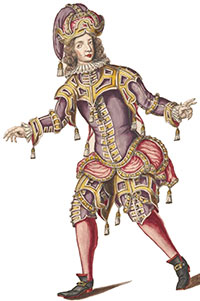 Vendredi 12 Novembre, 2021