(Elective) Affinities: Collaborative Cultural Action
May 26th–28th, 2022, Hanover
International and interdisciplinary conference
Research Centre for Music and Gender at the Hanover University of Music, Drama and Media, Germany
Deadline for abstracts: October 15th, 2021
Conference Organizers: Dr. Maren Bagge, Dr. des. Christine Fornoff-Petrowski, Dr. des. Anna Ricke and Prof. Dr. Susanne Rode-Breymann
Artistic actions as well as academic work and research do not take place in private, but rather benefit from intellectual exchange, inspiration and stimulation. After completing three independent, yet in many ways related research projects, we now seek to continue our research on collaborative cultural actions and place it into further contexts.
Most recently, our music historical research has been focused on marriage, siblingship, i.e. family relationships, as well as on broader personal and institutional networks, and their implications for individual artistic work: Married couples shaped their careers together. This could lead to inspiration, enrichment and successful dual careers, as shown by numerous singing couples, such as Anna and Eugen Hildach or Therese and Heinrich Vogl. Likewise, marriage could lead to restrictions of the scope for action and career breaks in favour of one partner as in the case of Eugen and Hermine d'Albert. Siblings like Alban Berg and Smaragda Eger-Berg negotiated their creativity and artistic attitudes, or appeared in public as a sibling duo, as for instance the sisters Felicia Hemans and Harriet Browne. The latter published numerous English songs and duets together as "Mrs. Hemans and Sister" in the first half of the 19th century. Equally revealing proves the analysis of more extensive and even non-familial relationships and networks. The dedications of the Irish song composer Alicia Adélaïde Needham, for instance, reflect her professional and private network. In addition, dedications offered her the opportunity to position herself in an existing network or to construct new networks with publicity effect. The studies of the last few years – this applies to the investigations of couple and sibling relationships as well as to the observations of more extensive networks – demonstrate: Artistic action is embedded in collaborative structures, whether as concrete joint artistic practice, the collaborative presentation of artistic products among publisher/concert organiser/gallery and artist or joint art reflection. The type of collaboration is therefore characterised by different forms of relationships. The conference focuses on (the significance of) these different forms of relationships and their respective influence on artistic action: Do relationships enable or restrict creativity? How does the scope for action change through status passages? Do familial (family, siblings, marriage/partnership) and self-chosen (collectives, teacher-students, work teams, friendships, marriage/partnership) forms of relationships differ in this respect? To what extent do, for example, gender, national, class, milieu-specific or religious factors shape collaborative activities in this context? Based on these considerations, the contributions could address:
the networking of people engaged in (music) culture as a motor of cultural innovation and artistic creativity the expansion or restriction of scope for action through certain forms of relationships changes in relationships through separation, divorce, termination of friendship or cooperation as conditions of cultural action narratives, evaluations and social discourses on the relationships of people engaged in (music) culture
These questions and aspects will be discussed at the conference on an interdisciplinary level using both historical and contemporary examples. The call for papers is hence addressed to researchers in gender studies in the fields of music, literature, theatre, art, social sciences and history. Applications from early career researchers are particularly welcome.
Interested researchers are invited to submit a proposal for a paper (~250–300 words). Please let us know your preference whether you would like to give a 30-minute keynote or a 20-minute presentation. Please send all applications together with a short CV to anna.ricke@uni-paderborn.de by October 15th, 2021. A decision on the submitted contributions will probably be made in November. Conference languages and languages of the abstracts are German and English. A publication of selected contributions is planned.
---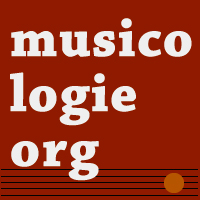 À propos - contact | S'abonner au bulletin | Biographies de musiciens | Encyclopédie musicale | Articles et études | La petite bibliothèque | Analyses musicales | Nouveaux livres | Nouveaux disques | Agenda | Petites annonces | Téléchargements | Presse internationale | Colloques & conférences | Universités françaises | Collaborations éditoriales | Soutenir musicologie.org.
Musicologie.org, 56 rue de la Fédération, 93100 Montreuil. ☎ 06 06 61 73 41
ISNN 2269-9910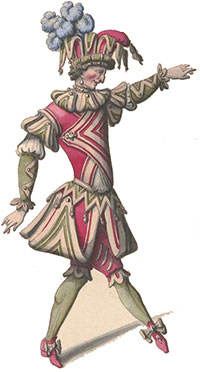 Mardi 29 Juin, 2021