Connectivity and Diversity in Music Cognition
11th triennial conference of the European Society of the Cognitive Sciences of Music
28-31 July, 2021, semi-virtual conference
Sheffield, UK; Baku, Azerbaijan; Bogota, Colombia; Bengaluru, India; Vilnius, Lithuania; Bydgoszcz, Poland; TBC, South Africa
This conference provides an interdisciplinary and intercultural platform for the dissemination of most recent developments in music cognition research. To offer inclusivity to researchers whilst limiting the resource implications of this international gathering, the conference is organised across multiple hubs.
The main organising hub is Sheffield, UK. Co-organising hubs include hubs in Europe, Asia, South America and Africa (see locations).
This conference uses a semi-virtual conferencing format, which combines local presentations (at each hub) with global exchange and dissemination through interconnecting the hubs using virtual meeting technology.
Special features: Symposia contain presentations from different hubs addressing a specific topic or issue; Virtual focus groups are organised to discuss current research issues and to network internationally.
Call for papers will be available from January 2020.
Submissions of contributions are encouraged from researchers working in any area of music cognition, conceived in a broad sense including
Perception, cognition, performance, creating, education, learning, and development of music.
Interdisciplinary and intercultural research perspectives are particularly encouraged, integrating approaches from the humanities and sciences
Extended papers or thematic symposia addressing the conference theme of connectivity and diversity in music cognition
For further information, see the main conference website or contact the conference chair Dr Renee Timmers at r.timmers[at]sheffield.ac.uk
Time-line:
Until Jan 2020 Call for conference hubs (e.g. a hub in South or Central Europe)
Until Nov 2020 Call for papers
March 2021 Review outcomes
May 2021 Early bird registration deadline and preliminary programme
June 2021 Final conference programme
28-31 July 2021 ESCOM11 (28th evening, 29-31 full days)
---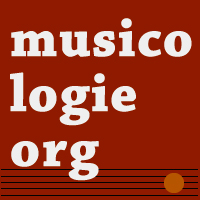 À propos - contact | S'abonner au bulletin | Biographies de musiciens | Encyclopédie musicale | Articles et études | La petite bibliothèque | Analyses musicales | Nouveaux livres | Nouveaux disques | Agenda | Petites annonces | Téléchargements | Presse internationale | Colloques & conférences | Universités françaises | Collaborations éditoriales | Soutenir musicologie.org.
Musicologie.org, 56 rue de la Fédération, 93100 Montreuil. ☎ 06 06 61 73 41
ISNN 2269-9910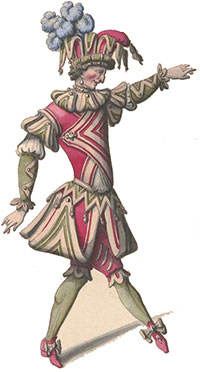 Mardi 29 Juin, 2021