Worldwide Music Conference – Scientific World Explores Music
April 22-23, 2021, Prague, Czech Republic
Dates:Venue:Website: wwmc.io
Contact: hello.wwmc@gmail.com
Scientific World Explores Music is the motto of the Worldwide Music Conference.
Worldwide Music Conference (WWMC) brings together scientists from various fields (music theory, biology, psychology, ethnography, mathematics, acoustics, and others) to make their achievements in music studies available to the entire music research community, to help them find connections for further research and spread their discoveries.
WWMC aims to increase the effectiveness and intensity of connections between different disciplines in music research.
WWMC welcomes the intention to attract interest in your subject of study, to popularize your ideas and discoveries.
WWMC unites
Music theorists who explore music by means of musicology.
Musical theorists, who rely on natural science, use mathematical approaches.
Experts in various fields of knowledge, such as physiology, neurology, psychology, mathematics, acoustics, who turn to the problems of human musical activity, musical perception, animal sound activity and its analogies with music.
Anthropologists, ethnographers, and paleographers exploring the origins and evolution of musical thinking, the diversity of its forms and appearances in different cultures and at different times.
Speakers
Roman Ruditsa, composer, music theorist, inventor, the St. Petersburg Union of Composers, Scientific Chair at the Worldwide Music Conference, Co-founder and President of D Notation
Dr. Dario Martinelli, musicologist and semiotician, Professor of History and Theory of Arts at Kaunas University of Technology, Adjunct Professor in Semiotics and Musicology at University of Helsinki, Adjunct Professor in Methodologies of Semiotics and Communication Studies at University of Lapland
Dr. William Tecumseh Fitch, evolutionary biologist and cognitive scientist at the University of Vienna, co-founder of the Department of Cognitive Biology
Dr. Angela Stoeger, bioacoustician, lab leader, Priv.-Doz. of Department of Behavioural & Cognitive Biology at the University of Vienna
Dr. Agnieszka Roginska, Music Assoc. Prof. of Music Technology and Vice-Chair of the Music and Performing Arts Professions at New York University, President of the Audio Engineering Society (AES)
Dr. Ildar Khannanov, Assistant Prof. at the Peabody Institute of The Johns Hopkins University, the Organizing Committee member of EuroMAC-10, Founder & Vice-Chair of Scientific Committee of the Russian Society for Theory of Music
Dr. Julie Ballantyne, Associate Professor at University of Queensland, Editor-in-chief for the journal Research Studies in Music Education, SAGE
Dr. Lucas Wong, pianist, teacher, and online musical resource developer, Fazioli Artist
Registration
March 1, 2020 – June 30, 2020 – Early Bird Registration
July 1, 2020 – November 30, 2020 – Regular Registration
December 1, 2020 – February 15, 2021 – Last Call Registration
Call for Papers
To submit your abstract or full paper for consideration, please use the EasyChair system.
Submission Deadlines
March 1, 2020 – June 30, 2020 – Early Bird Submission
July 1, 2020 – November 30, 2020 – Regular Submission
December 1, 2020 – February 15, 2021 – Last Call Submission
Submission Guidelines
All works must be in English. To present your research, submit an abstract to the Easychair system for review. To present and publish your research, submit a full paper to the Easychair system for review. The exclusivity of papers applied for publication is mandatory.
Title
Abstract (up to 250 words)
Full Paper (up to 7 pages, file extension .pdf)
5-7 Keywords
List of References (at least 15 items)
Topics
1. Music theory
Theoretical concepts of music in general and its individual aspects (pitch structures, rhythm, counterpoint, etc.).
Musical epistemology.
The lingual and non-lingual aspects of music.
Problems and methods of musical analysis.
Musical-theoretical systems: a variety of approaches to the understanding of music by theorists of different times and peoples.
2. Music and biology. Relationship of physiological and psychological aspects in music research
Musical activity as a component of mental and nervous activity.
Neurological studies of musical thinking.
Experimental study of intonation as a musical phenomenon and as a phenomenon of verbal language.
Musical activity at early stages of a human formation (pre-verbal period).
3. Psychology and physiology of musical perception4. Origin, formation and evolution of musical activity according to anthropology, ethnography, paleography5. The diversity of forms of musical thinking in different cultures and in different epochs
Differences and similarities in pitch and rhythmic structures in different musical cultures.
Discoveries in the field of musical paleography.
6. Music and mathematics
Mathematical methods in music-theoretical research.
Mathematical methods in experimental studies of musical activity and sound perception.
Links and analogies between musical thinking and mathematical thinking.
7. Music and acoustics
Acoustic factors in musical thinking and perception.
Psychoacoustics.
The phenomenon of timbre and the phenomenon of harmony from the standpoint of acoustics.
New approaches to the theory of musical tunings.
8. Animal sound activity
The problem of revealing musical specificity in sound activity of animals.
9. Philosophical paradigms of music-theoretical, natural science, mathematical and humanitarian aspects of the study of music in their specificity and interconnection 10. Music technology from a scientific perspective
The scientific principles of digital technologies for musical activity (music analysis, education, sound recognition, etc.).
Digital technologies as tools for research of music composition, performing, and perception.
Artificial Intelligence.
Philosophical, culturological, sociological aspects of the presence of digital technologies in the field of music, communication, and education.
Note: the topics proposed within these areas are intended to focus the attention of researchers on important issues, but are not mandatory. Each area contains a variety of topics that are not on the list, but are of significant interest.
We welcome researches that are not limited to individual fields, but make the connections between them, and combine the methods of the different sciences in the study of music.
---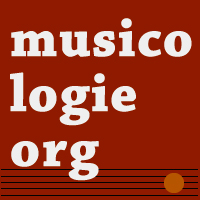 À propos - contact | S'abonner au bulletin | Biographies de musiciens | Encyclopédie musicale | Articles et études | La petite bibliothèque | Analyses musicales | Nouveaux livres | Nouveaux disques | Agenda | Petites annonces | Téléchargements | Presse internationale | Colloques & conférences | Universités françaises | Collaborations éditoriales | Soutenir musicologie.org.
Musicologie.org
56 rue de la Fédération
93100 Montreuil
☎ 06 06 61 73 41
ISNN 2269-9910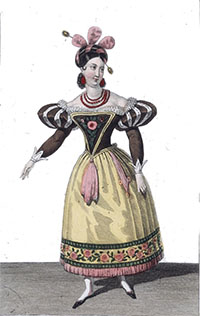 Mercredi 21 Octobre, 2020