'Women Are not Born to Compose': Female Musical Works from 1750 to 1950
27-29 November 2020, Lucca
The Centro Studi Opera Omnia Luigi Boccherini of Lucca, in collaboration with Palazzetto Bru Zane – Centre de musique romantique française, Venice, is pleased to invite submissions of proposals for the symposium «'Women Are not Born to Compose': Female Musical Works from 1750 to 1950», to be held in Lucca, Complesso Monumentale di San Micheletto, from 27 to 29 November 2020.
Keynote Speakers: Mariateresa Storino (Conservatorio di Musica 'G. Rossini', Pesaro), Susan Wollenberg (Oxford University)
The conference aims to investigate the music and the role of women composers from 1750 to 1950. From the second half of the 18th century women composers began to participate more actively in musical life. They were also often virtuosos of instruments and/or excellent singers, and teachers as well as founders of music schools.
Although the value of their works may already have been recognised during their own time (though with critical reception that might be unhelpfully gender-inflected), women composers and their works were routinely forgotten after their death.
The growing corpus of musicological literature, together with scholarly editions of music, produced in the late 19th and first half of the 20th century largely ignored these women and their works. In recent decades the new perspectives in musicology have restored the presence of women composers to the history of music, and their works have begun to receive the analytical attention they deserve.
This conference focuses on the various aspects of women's work as composers,with particular reference to somefundamental questions: when, where, what, why, how and for whom did they compose?
The programme committee encourages submissions within the following areas, although other topics are also welcome:
Gender and genre: women composersand musical genres
Women composers' impacton the development of musical forms and genres
Analytical andhermeneutic approaches to women's music
Virtuosity
Women composersand their self-beliefin the context of contemporary views on female creativity
Reflections on women composers' position in the history of music
The critical reception of women'sworks
'Heroines of the Risorgimento': music as a means of conveyingpatriotic and liberal ideals in women'sworks
Social expectations and possibilities of professional training for women composers
Women composers' writings about their music (and that of others)
How has the social status of women composers been changing along with the transformation of the socio-cultural context?
Programme Committee: Roberto Illiano (Centro Studi Opera Omnia Luigi Boccherini) ; Étienne Jardin (Palazzetto Bru Zane – Centre de musique romantique française) ; Fulvia Morabito (Centro Studi Opera Omnia Luigi Boccherini) ; Massimiliano Sala (Centro Studi Opera Omnia Luigi Boccherini) ; Mariateresa Storino (Conservatorio di Musica 'G. Rossini', Pesaro) ; Susan Wollenberg (Oxford University).
The official languages of the conference are English, French and Italian. Papers selected at the conference will be published in a miscellaneous volume.
Papers are limited to twenty minutes in length, allowing time for questions and discussion. Please submit an abstract of no more than 500 words and one page of biography.
All proposals should be submitted by email no later than Sunday 5 April 2020 to conferences@luigiboccherini.org. With your proposal please include your name, contact details (postal address, e-mail and telephone number) and (if applicable) your affiliation.
The committee will make its final decision on the abstracts by the end of April 2020, and contributors will be informed immediately thereafter. Further information about the programme, registration, travel and accommodation will be announced after that date.
For any additional information, please contact:
Dr. Massimiliano Sala
conferences@luigiboccherini.org
www.luigiboccherini.org
---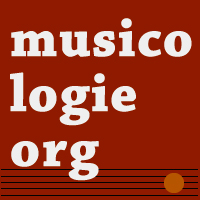 À propos - contact | S'abonner au bulletin | Biographies de musiciens | Encyclopédie musicale | Articles et études | La petite bibliothèque | Analyses musicales | Nouveaux livres | Nouveaux disques | Agenda |

Flux RSS | Petites annonces | Téléchargements | Presse internationale | Colloques & conférences | Universités françaises | Collaborations éditoriales | Soutenir musicologie.org.
Musicologie.org
56 rue de la Fédération
93100 Montreuil
☎ 06 06 61 73 41
ISNN 2269-9910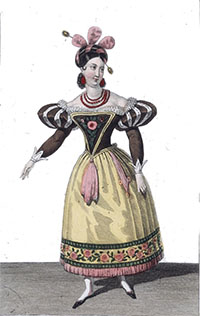 Mercredi 30 Septembre, 2020