The Music of Autism
September 25-27, 2020, Baltimore
An Interdisciplinary Symposium
Loyola University Maryland, Baltimore.
It is recognized that autistic people are especially attracted to music. Despite some tantalizing insights, scholarship on autism and music remains undeveloped. Although music therapy has yielded positive results for many autistic persons, therapists tend not to interact with musicologists, and working musicians are too busy to worry about research.
This conference aims to bring together music therapists, musicologists, writers, parents, poet-lyricists, musicians—autistic and neurotypical—to exchange ideas. Profs. Joseph Straus and Adam Ockelford will be the plenary speakers. In addition to conventional papers and visual presentations, the conference will feature performances by autistic and neurotypical musicians. An interactive website will host audio and video versions of the talks, musical selections and performances. After the conference, we will solicit work from participants and approach presses for an essay collection.
We seek proposals of ~250 words on any aspect of autism and music. We welcome paper and panel proposals from music therapists, musicologists, musicians, neuroscientists, essayists, fiction writers, poets, parents, and siblings—autistic, otherwise neurodivergent, and neurotypical. We particularly welcome participation by those with an autism diagnosis. Please include with your proposal a one-page CV. Please also indicate any accommodations and audio-visual technologies you will need.
Deadline: May 15, 2020.
Send materials to:
Mark Osteen
Professor of English
Director, Center for the Humanities
mosteen -at- loyola.edu
and
Giuseppina Iacono Lobo
Associate Professor of English
gaiaconolobo -at- loyola.edu.
Possible topics
Innovative strategies in music therapy
Teaching autistic musicians
What autistic musicians can teach neurotypicals
Autistic vs neurotypical listening and hearing
Autism and spectral hearing
Autistic and neurodivergent musicians of the past and present
Are there "autistic" musical genres?
Do musical tastes vary among autistic listeners and performers? Between autists and neurotypical listeners?
Music, self-expression, and nonverbal autists
Autism as music
Intellectual disability, and music performance and culture
Repetition, autism, and music
Autism, music, gender, and sexuality
Music and autistic agency
Is autistic music queer?
Lyrical autism/autistic lyrics
---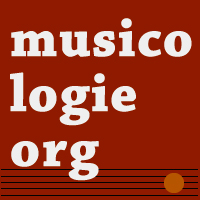 À propos - contact | S'abonner au bulletin | Biographies de musiciens | Encyclopédie musicale | Articles et études | La petite bibliothèque | Analyses musicales | Nouveaux livres | Nouveaux disques | Agenda |

Flux RSS | Petites annonces | Téléchargements | Presse internationale | Colloques & conférences | Universités françaises | Collaborations éditoriales | Soutenir musicologie.org.
Musicologie.org
56 rue de la Fédération
93100 Montreuil
☎ 06 06 61 73 41
ISNN 2269-9910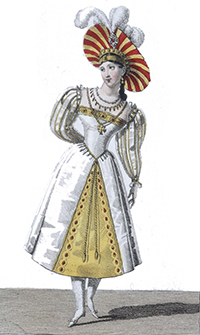 Samedi 2 Mai, 2020