Sound Generation : environment and music in generations of sound creation
2-4 octobre 2020 Castelo Branco, Portugal
Three days of engaging talks, demonstrations, workshops, recitals & visits.
The year 2020 has shown various worrying disruptions, from which full analysis bring interesting social perspectives. We are conscious of the difficulties and limitations we face in the organisation of our Organological Congress - still, we go forward, thinking it is our duty to the community to keep a constructive and positive attitude. 
After various months of problematic uncertainties, from flight arrangements to health fears, we have decided, armoured with courage, good will and plenty of good sense, that the Organological Congress shall happen in October of 2020, not postponing this important event. This conference will happen in a large place, with people that have no symptoms, respecting the international health policies. Eventually, online participation shall also be considered as a means to go on with our work the best possible way.
Every year both academia and independent research has been transmitted, namely archaeological findings and methodologies, museological exhibition standards, instrument conservation and restoration study cases and techniques, technological design and material examinations, problematics and solutions in musical instruments' education, acoustic analysis, psychological and sociological aspects in performance, cultural surveys, sonic interface design, artistic interaction, mechanical and electronic engineering, to name a few fields that provide insights on years and years of human sound producing, inventiveness, improvement, exploration… In 2020 we are evoking 'sound generation' in its multi forms, both proud of the historical development of generations of inventors and makers, and of musicians whose art bring musical instruments to its highest potential, as well as curious of new paths yet to be unveiled.
ANIMUSIC is delighted to yearly promote an occasion to gather free thinkers and positive doers, in different places in Portugal, embracing science and art, a showcase of theoretical studies and practical output, integrating all areas related to Organology and the artful production of sound.
This interdisciplinary congress incorporates our principal objectives, joining the commemoration of the Year of Sound 2020 which aims to "stimulate the understanding throughout the world of the important role that sound plays in all aspects of our society" (ICA & al) in association with the current awareness of the strive for a balanced and healthy environment as a whole (including the preservation and safekeeping of natural materials, embracing also the International Year of Plant Health), and at the same time pays a tribute to the creators of sound tools and all those who seek utmost excellence in music.
We propose, to our guests, a post-congress visit to the project Erdissol at Quinta da Lira, the headquarters of ANIMUSIC, which includes a small museum, a specialised library, a lab and instrument workshop. We put in practice what we consciously understand as a "must be" and a necessary solution for the times of turmoil and mistreatment and abuse of natural resources : an agricultural property in the middle of a forest, having years of experimental and proved knowledge of self-sustainable environment creation, with a spectacular biodiversity, and ecologically-biologically certified.
Background image: landscape at Quinta da Lira, headquarters of ANIMUSIC, in the mountain. The upper image, in the introduction page, is also from the Quinta da Lira: it is a measure-made unique design of a 'lira' and an infinite music staff, an iron work installed at the balcony of the old house of the Quinta da Lira (design, building concept and images by P. L. Bastos).
welcome proposals for:
individual papers (15 or 20 minutes + 5 minutes discussion);
panels (60 minutes);
lecture-recitals (30 or 45 minutes);
concerts (60 minutes)
workshops (~60 minutes, flexible);
materials for exhibition: instruments, posters, designs, books/recordings 
other charming suggestions...
Presentations may be in English, Portuguese, French, Italian or Spanish,
provided the PowerPoint is in English, the common language for all.
Please submit a short biography (100 words) along with your proposal/s (200-300 words).​
Contact for proposals and information
---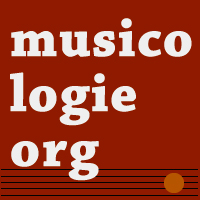 À propos - contact | S'abonner au bulletin | Biographies de musiciens | Encyclopédie musicale | Articles et études | La petite bibliothèque | Analyses musicales | Nouveaux livres | Nouveaux disques | Agenda |

Flux RSS | Petites annonces | Téléchargements | Presse internationale | Colloques & conférences | Universités françaises | Collaborations éditoriales | Soutenir musicologie.org.
Musicologie.org
56 rue de la Fédération
93100 Montreuil
☎ 06 06 61 73 41
ISNN 2269-9910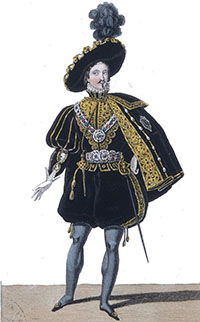 Vendredi 11 Septembre, 2020