Sonic Topographies
October 1-4, 2020; Washigton
Music and Sound Studies Network of the German Studies Association
The Music and Sound Studies Network of the German Studies Association (GSA) invites proposals from scholars for panels at the 44th Annual Conference in Washington, D.C. from October 1-4, 2020. We welcome proposals that consider the many ways that sound reflects, delineates, complicates, crosses, and interacts with natural and constructed spaces related to German-speaking communities throughout the world. The network encourages scholarship from a wide range of interdisciplinary approaches and welcomes projects that focus on noise and sound as much as on music. Some potential considerations that may guide abstract submissions are:
· How sound marks or reflects rural, suburban, urban, and natural culture

· How sound mediates or guides movement through a specific site

· How sound participates in the construction of virtual topographies in various media forms

· How sound migrates, crosses boundaries, or articulates transnational movement

· How sound might help theorize ideas about space, identity, and mobility

· How sound installations impact the experience of the physical qualities of a space.
Deadline: Wednesday, January 15, 2020.Please email your title and abstract of about 250 words to Abby Anderton (Abby.Anderton -at- baruch.cuny.edu), Jeff Hayton (jeff.hayton -at- wichita..edu), David Imhoof (imhoof -at- susqu.edu), or Amy Wlodarski (wlodarsa -at- dickinson.edu)
---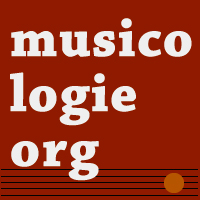 À propos - contact | S'abonner au bulletin | Biographies de musiciens | Encyclopédie musicale | Articles et études | La petite bibliothèque | Analyses musicales | Nouveaux livres | Nouveaux disques | Agenda |

Flux RSS | Petites annonces | Téléchargements | Presse internationale | Colloques & conférences | Universités françaises | Collaborations éditoriales | Soutenir musicologie.org.
Musicologie.org
56 rue de la Fédération
93100 Montreuil
☎ 06 06 61 73 41
ISNN 2269-9910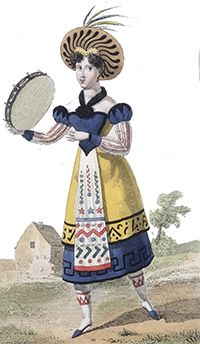 Mercredi 19 Février, 2020