Racialised Performance in Western Classical Music in Europe and the UK
22 June 2020, London
Keynote Speaker : Jennifer Koh
Venue: Royal College of Music
Organisers: Maiko Kawabata (Royal College of Music) and Shzr Ee Tan (Royal Holloway, University, of London)
Website
This one-day conference supported by the IMR and RCM on Monday 22 June 2020 will address identity issues faced by professional Western classical musicians of colour in European and British orchestras, chamber music, solo instrumental and vocal performance. The conference follows on from the recent Study Day, 'Cultural Imperialism and the New "Yellow Peril" in Western Classical Music' (10 June 2019), the first event of its kind to bring attention to the racialised bodies, racial constructions and positionings of East Asian performers in the habitus of Western classical music in Europe and the UK.
We invite papers (particularly from BAME scholars and early career researchers) on topics including but not limited to:
- intersectional positioning of East Asian musicians in relation to various BAME communities, gender, class (including interaction with Asian-American debates)

- documenting casual and structural racism in classical music institutions

- performing East Asian bodies, spaces and musics and rewriting scripts

- stereotypes of East Asian musicians as 'soulless machines' etc.

- antiracist initiatives

- the ideological baggage surrounding the myth of Western classical music as a 'universal' language
Abstracts (up to 300 words) for individual papers or lecture-performances (20 minutes) can be sent to mai.kawabata -at- rcm.ac.uk or shzree.tan -at- rhul.ac.uk.
CFP Deadline: 17:00 GMT Monday 13 January 2020
Applicants will be informed of the outcome of their submission by 24 February 2020.
Violinist Jennifer Koh is a forward-thinking artist dedicated to exploring a broad and eclectic repertoire, while promoting diversity and inclusivity in classical music. She will also give a violin masterclass at the Royal College of Music on Tuesday 23 June 2020 at 6.15pm. 
---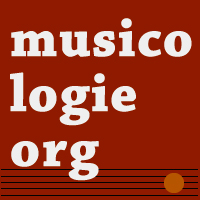 À propos - contact | S'abonner au bulletin | Biographies de musiciens | Encyclopédie musicale | Articles et études | La petite bibliothèque | Analyses musicales | Nouveaux livres | Nouveaux disques | Agenda |

Flux RSS | Petites annonces | Téléchargements | Presse internationale | Colloques & conférences | Universités françaises | Collaborations éditoriales | Soutenir musicologie.org.
Musicologie.org
56 rue de la Fédération
93100 Montreuil
☎ 06 06 61 73 41
ISNN 2269-9910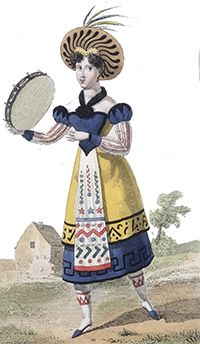 Mercredi 19 Février, 2020