Mozart and Salzburg
Mai 2021, May 26-30 Salzburg
Mozart Society of America and Society for Eighteenth-Century Music Joint Conference
Website

In a letter to Abbé Joseph Bullinger, written on August 7, 1778 from Paris, Mozart states bluntly, "Salzburg is no place for my talent!" He then goes on to enumerate all the ways that he felt Salzburg was inadequate: the court musicians don't have a good reputation; there is no theater or opera; there are no singers; the orchestra is "rich in what is useless and unnecessary—and very poor in what is essential"; there is not even a decent kapellmeister. Nevertheless, Mozart spent most of his first twenty-five years composing and playing in the Salzburg court orchestra and at the Cathedral. Of course Mozart was supposed to resume his duties in Salzburg after visiting Vienna in the spring of 1781, but he only returned to his home town for a few months in 1783.
This international conference will explore all aspects of Mozart and Salzburg, including Wolfgang's early education and travel, especially to the nearby court at Munich; the music of Leopold Mozart, Michael Haydn, Giacomo Rust, as well as the other singers and instrumentalists at the Salzburg court; traveling opera troupes, especially Emanuel Schikaneder's residence in Salzburg in 1780; and finally the works that Mozart wrote for Salzburg: his chamber music and serenades, symphonies and concertos, masses and other church music, and operas. All relevant topics will be considered, though priority will be given to the theme of the conference.
Topics should be proposed in abstracts of up to 300 words and submitted to Paul Corneilson no later than October 1, 2020. Please submit two versions of the abstract, one with title and abstract only and one with your name, address, email, phone number, institutional affiliation or city, and AV requirements. Presentations are expected to fill 30-minute slots and should be given in English. One need not be an MSA or SECM member in order to submit a proposal, but all speakers chosen must be members of one of the societies by the time the conference takes place. The Program Committee will review the proposals and select the speakers, and will announce the program at the American Musicological Society meeting in early November.
---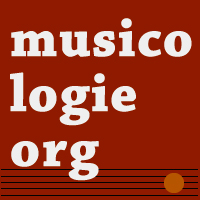 À propos - contact | S'abonner au bulletin | Biographies de musiciens | Encyclopédie musicale | Articles et études | La petite bibliothèque | Analyses musicales | Nouveaux livres | Nouveaux disques | Agenda |

Flux RSS | Petites annonces | Téléchargements | Presse internationale | Colloques & conférences | Universités françaises | Collaborations éditoriales | Soutenir musicologie.org.
Musicologie.org
56 rue de la Fédération
93100 Montreuil
☎ 06 06 61 73 41
ISNN 2269-9910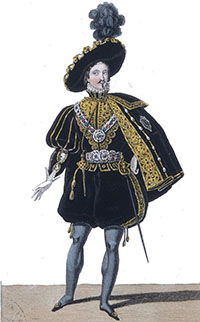 Vendredi 11 Septembre, 2020