IGEB 2020, Virtual Conference, December 17-18
The International Society for Research and Promotion of Wind Music (IGEB) is pleased to invite to a virtual symposium on December 17 and 18, 2020. Originally scheduled for July at "Joaquín Rodrigo" Conservatoire of Valencia (Spain), the 24th International Conference on Wind Music is rescheduled for July-15-19, 2021.
IGEB will organise two virtual public sessions on Thursday 17 (5 pm – 9 pm CET) and Friday 18 (5 pm – 9 pm CET) to allow researchers from all over the globe to participate.
Submission of proposals
Music researchers, performers, and professionals are invited to submit a proposal on any subject about wind music.
The official languages of the conference will be English, German, French, Spanish, Italian. The organisers encourage PowerPoint presentations in English. Presentations should not exceed 20 minutes, leaving 10 minutes for discussion.
Deadline for proposals: November 15, 2020
With your proposal, please include your name, contact details (postal address and e-mail), your affiliation (if applicable). Successful applicants will be notified by mid-November 2020.
Please send proposals to igeb@uni.lu, cc to emailigeb@gmail.com
Registration deadline: December 13, 2020 (for all interested participants)
Registration is free. You must register for each day you wish to attend so that you receive the appropriate links.
For further information please contact the conference committee igeb@uni.lu or emailigeb@gmail.com.
---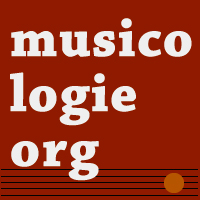 À propos - contact | S'abonner au bulletin | Biographies de musiciens | Encyclopédie musicale | Articles et études | La petite bibliothèque | Analyses musicales | Nouveaux livres | Nouveaux disques | Agenda |

Flux RSS | Petites annonces | Téléchargements | Presse internationale | Colloques & conférences | Universités françaises | Collaborations éditoriales | Soutenir musicologie.org.
Musicologie.org
56 rue de la Fédération
93100 Montreuil
☎ 06 06 61 73 41
ISNN 2269-9910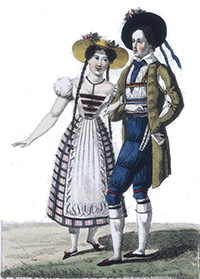 Jeudi 10 Septembre, 2020