Financing Music in Europe from the 18th to the Early 20th Century
6 to 18 October 2020, Lucca
Website
The Centro Studi Opera Omnia Luigi Boccherini of Lucca, in collaboration with Palazzetto Bru Zane – Centre de musique romantique française, Venice, is pleased to invite submissions of proposals for the symposium «Financing Music in Europe from the 18th to the Early 20th Century», to be held in Lucca, Complesso Monumentale di San Micheletto, from 16 to 18 October 2020.
Keynote Speakers: Katharine Ellis (University of Cambridge), Yannick Simon (Université de Rouen Normandie)0
The ways in which music was financed from the 18th to the early 20th centuries has usually been depicted as a slow transition from private investment (or patronage) to more public forms of financial support. In particular, the later 18th and earlier 19thcenturies marked fundamental changes in European life with the development of new technologies and expanding market economies.
Composers and musicians, no longer bound by service to a court or a patron, were fully integrated into the musical market, and new categories emerged, such as theatre impresarios and the artistic agent. During the second half of the 19th century, the concept of a career as a concert musician began to take shape concurrently with the second Industrial Revolution.
This conference aims to investigate the various aspects of financing the music world and welcomes studies focusing on the way that individual agents, private structures or public institutions (from cities to states) invested in the musical lives of their time.
The programme committee encourages submissions within the following areas, although other topics are also welcome:
The Long History of Patronage: Persistence and Evolution of an Economic Model
The Relationships between Composers and Their Sponsor(s)
Concert Management: Private and Public Investment, Subscriptions and Societies
The Musician as Entrepreneur: How Musicians (composers and instrumentalists) Financed their Activities
Musical Impresarios during the 19th Century
Organization, Management and Financing of Opera Houses
Funding and Management of Music Schools
Politics of Encouraging the Development of Musical Life
How European Countries financed Music
The Return on Investment: What do patrons or institutions expect when they finance musicians? How do they control the way(s) that their money is spent?
Programme Committee: Katharine Ellis (University of Cambridge), Roberto Illiano (Centro Studi Opera Omnia Luigi Boccherini), Étienne Jardin (Palazzetto Bru Zane – Centre de musique romantique française), Fulvia Morabito (Centro Studi Opera Omnia Luigi Boccherini), Massimiliano Sala (Centro Studi Opera Omnia Luigi Boccherini), Yannick Simon (Université de Rouen Normandie).
The official languages of the conference are English, French and Italian. Papers selected at the conference will be published in a miscellaneous volume.
Papers are limited to twenty minutes in length, allowing time for questions and discussion. Please submit an abstract of no more than 500 words and one page of biography.
All proposals should be submitted by email no later than Sunday 15 March 2020 to conferences@luigiboccherini.org. With your proposal please include your name, contact details (postal address, e-mail and telephone number) and (if applicable) your affiliation.
The committee will make its final decision on the abstracts by the end of March 2020, and contributors will be informed immediately thereafter. Further information about the programme, registration, travel and accommodation will be announced after that date.
For any additional information, please contact:
Dr. Massimiliano Sala
conferences@luigiboccherini.org

---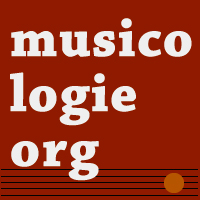 À propos - contact | S'abonner au bulletin | Biographies de musiciens | Encyclopédie musicale | Articles et études | La petite bibliothèque | Analyses musicales | Nouveaux livres | Nouveaux disques | Agenda |

Flux RSS | Petites annonces | Téléchargements | Presse internationale | Colloques & conférences | Universités françaises | Collaborations éditoriales | Soutenir musicologie.org.
Musicologie.org
56 rue de la Fédération
93100 Montreuil
☎ 06 06 61 73 41
ISNN 2269-9910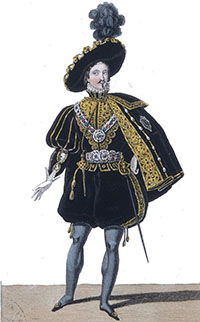 Vendredi 18 Septembre, 2020