Facing the musical premiere in the press: promotion, dissemination, reception and criticism
May 27-28, 2021, Lisboa
Call for papers
International conference III NEMI Meeting and 9th MUSPRES, May 27-28, 2021, at the Faculdade de Ciências Sociais e Humanas, Universidade Nova de Lisboa (Campolide Campus), in Lisbon (Portugal) -- The conference organization will accept the remote presentation of papers, through digital platforms.
Organized by Research Cluster of Music in the Press (CESEM / NOVA FCSH) and the Grupo de Trabajo Música y Prensa (Sociedad Española de Musicologia)
This conference aims to debate the premiere of musical works through the press, from the 19th century to the present. Taking into account the multiple issues of the theme, such as temporality, collective memory and history, and their differentiated meaning according to musical genres (namely, how does the notion of improvisation fit into a jazz show, or electronic music with live manipulation - will each performance be a first audition?), we seek to reflect on the mechanisms, discourses, objectives and role of the press (on reports, news, announcements, articles, opinion and musical criticism) around premieres of musical works. In short, how the press deals with novelty and what role it plays in disseminating, anticipating and receiving the work and preparing the public. Likewise, it also seems relevant to reflect on how the press can shape the very notion of premiere in different musical contexts.
The call for papers is open until November 30, 2020. Please submit your proposal to congreso.nemimuspres@gmail.com.
Organization: Isabel Pina (CESEM / NOVA FCSH), Mariana Calado (CESEM / NOVA FCSH), Marina Hervás Muñoz (Universidad de Granada), Pedro Ordóñez Eslava (Universidad de Granada), Scientific commission: Luísa Cymbron, CESEM / NOVA FCSH, Manuel Deniz Silva, INET-md / NOVA FCSH, Manuel Pedro Ferreira, CESEM / NOVA FCSH, Paulo Ferreira de Castro, CESEM / NOVA FCSH, Diego García Peinazo, Universidad de Granada, Francisco Giménez, Universidad de Granada, Paula Gomes Ribeiro, CESEM / NOVA FCSH, Daniel Moro Vallina, Universidad de Oviedo, Gemma Pérez Zalduondo, Universidad de Granada, Pablo L. Rodríguez, Universidad de La Rioja, Belén Vargas Liñán, Universidad de Granada.
---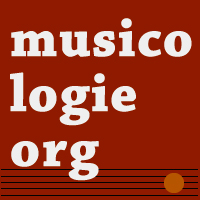 À propos - contact | S'abonner au bulletin | Biographies de musiciens | Encyclopédie musicale | Articles et études | La petite bibliothèque | Analyses musicales | Nouveaux livres | Nouveaux disques | Agenda | Petites annonces | Téléchargements | Presse internationale | Colloques & conférences | Universités françaises | Collaborations éditoriales | Soutenir musicologie.org.
Musicologie.org
56 rue de la Fédération
93100 Montreuil
☎ 06 06 61 73 41
ISNN 2269-9910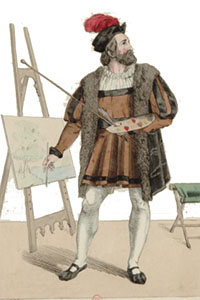 Vendredi 20 Novembre, 2020