Early Music in the 21st Century : for performers, academicians and pedagogues
15-17 October 2021, Amsterdam
Conservatory of Amsterdam, The Netherlands
Website
It is time to rethink, reevaluate and reboot the early music movement, and this conference will provide an opportunity for performers, academicians and pedagogues to discuss and debate ideas for the future of our field. A selection of papers, including an essay by Jeremy Montagu (1927-2020) submitted this summer, will be published to present Early Music in the 21st Century to a wider audience.
Ever since its inception, the early music movement has been chronicled, analyzed, supported and criticised by an array of journalists, philosophers, musicologists and performers. Now that historically-informed performance is firmly established in the western classical music landscape, it is imperative to reappraise its historiography, offer reflections for its future and provide a platform for new topics and voices that have yet to be heard. It is the hope that experienced and young academics, practitioners and pedagogues will contribute their thoughts on a wide range of musicologies, approaches and perspectives. Professor Caroline Bithell (University of Manchester), co-editor of The Oxford Handbook of Music Revivals, will be giving the keynote address.
Topics include, but are not limited to:

Methodologies and Techniques


Pedagogy


Different Perspectives


A New Historiography
This project is inspired by editor Nicolas Kenyon's Authenticity and Early Music (1988), a collection of essays which addressed one of the most pressing issues of the movement in the 1980s. Kenyon was invited to help put together a conference at the Oberlin Conservatory of Music (USA), and his book is the result of this fruitful international encounter.. The Conservatory of Amsterdam, with support from the University of Amsterdam, has generously offered to host a similar event for Early Music in the 21st Century 15-17 October 2021. It is the hope that this event will provoke an equally confrontational and even more revolutionary result.
The official language of the conference is English. To be considered for a paper or presentation, please submit a proposal of no more than 250 words by 31 January 2021. Further information can be found hier  
---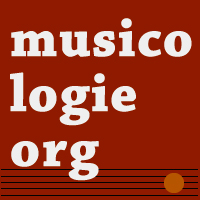 À propos - contact | S'abonner au bulletin | Biographies de musiciens | Encyclopédie musicale | Articles et études | La petite bibliothèque | Analyses musicales | Nouveaux livres | Nouveaux disques | Agenda | Petites annonces | Téléchargements | Presse internationale | Colloques & conférences | Universités françaises | Collaborations éditoriales | Soutenir musicologie.org.
Musicologie.org
56 rue de la Fédération
93100 Montreuil
☎ 06 06 61 73 41
ISNN 2269-9910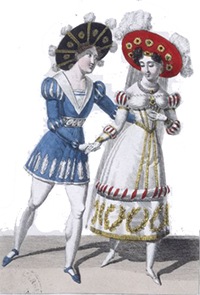 Mardi 8 Décembre, 2020