Between Centres and Peripheries : Music in Europe fron the French Revolution until WWI (1789-1914)
6-8 May 2021
International Virtual Conference
Website
organized by Centro Studi Opera Omnia Luigi Boccherini (Lucca), Research Group ERASMUSH, University of Oviedo (Oviedo, Spain), Palazzetto Bru Zane - Centre de musique romantique française (Venice).
The Centro Studi Opera Omnia Luigi Boccherini of Lucca, the Research Group ERASMUSH of the University of Oviedo (Spain) and the Palazzetto Bru Zane – Centre de musique romantique française of Venice are pleased to invite submissions of proposals for the symposium «Between Centres and Peripheries: Music in Europe from the French Revolution until WWI (1789-1914)», to be held from Thursday 06 until Saturday 08 May 2021.
In the nineteenth century, music occupied a prominent position in bourgeois European society, and cities such as Paris, Vienna, Leipzig, Milan, and London became social and cultural references for the rest of the continent, inhabitants of which worked to imitate the cities' concerts, theatrical life, their soirées and parties, its music promenades, etc.This conference examines, from a micro-historical perspective, the tensions and dialogues developed in European musical life throughout this time period. Here we apply the concepts of centres and peripheries not to geography but also to methodology. We will analyze the reproduction of cultural models but also the tensions that these models produced in the peripheries, most of which have been ignored in the historiography of Western European music. Periphery also refers to the emergence of musical genres that have remained relatively non-canonic, including popular repertoires from the music hall to the variétés, street bands or the music of cabarets. Furthermore, we will also examine the birth of musico-national languages situated on the European geographical margins.
The programme committee encourages submissions within the following areas,although other topics are also welcome:
• Music from the peripheries: alternative genres and repertoires
• The diffusion and circulation of music in new and different contexts
• The reception and adaptations of the canon on the margins of Europe
• Redefining centres and peripheries in European music
• Cultural transfer of music, both geographically and socially
• The commercialization of music
• Models of music production in the peripheries: concert cycles, musical societies, festivals, etc.
• Music national languages inside or outside the canon?
• Universality vs. Nationality
• Amateurism in the time of the virtuoso performers
• Music for new spaces: promenades, cafés, cabarets, gardens, etc.
Programme Committee: • María Encina Cortizo (Universidad de Oviedo), Roberto Illiano (Centro Studi Opera Omnia Luigi Boccherini), Étienne Jardin (Palazzetto Bru Zane – Centre de musique romantique française, Venice), Fulvia Morabito (Centro Studi Opera Omnia Luigi Boccherini), Massimiliano Sala (Centro Studi Opera Omnia Luigi Boccherini), Ramón Sobrino (Universidad de Oviedo), José Ignacio Suárez (Universidad de Oviedo)
Keynote Speakers: Étienne Jardin (Palazzetto Bru Zane), Yvan Nommick (Université de Montpellier).
The official languages of the conference are English, Spanish, French and Italian. Papers selected at the conference will be published in a miscellaneous volume.
Papers are limited to twenty minutes in length, allowing time for questions and discussion. Please submit an abstract of no more than 500 words and one page of biography.
All proposals should be submitted by email no later than Sunday 28 February 2020 to conferences@luigiboccherini.org. With your proposal please include your name, contact details (postal address, e-mail and telephone number) and (if applicable) your affiliation.
The committee will make its final decision on the abstracts by the end of March 2021, and contributors will be informed immediately thereafter. Further information about the programme, registration, travel and accommodation will be announced after that date.
For any additional information, please contact:
Dr. Massimiliano Sala
conferences@luigiboccherini.org
Website
---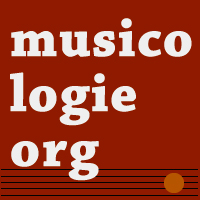 À propos - contact | S'abonner au bulletin | Biographies de musiciens | Encyclopédie musicale | Articles et études | La petite bibliothèque | Analyses musicales | Nouveaux livres | Nouveaux disques | Agenda | Petites annonces | Téléchargements | Presse internationale | Colloques & conférences | Universités françaises | Collaborations éditoriales | Soutenir musicologie.org.
Musicologie.org
56 rue de la Fédération
93100 Montreuil
☎ 06 06 61 73 41
ISNN 2269-9910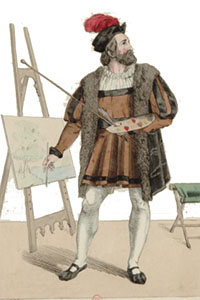 Vendredi 20 Novembre, 2020