8th Conference of the Royal Musical Association Music & Philosophy Study Group

1–2 July 2021, London
Department of Music, King's College London
Closing date for proposals: 30th October 2020
Conference webpage
The RMA Music and Philosophy Study Group is delighted to open the call for Free Session paper proposals at this  two-day  international conference, to be held in London on 1–2 July 2021.  The event will offer an opportunity for those with an interest in music and philosophy to share and discuss work, in the hope of furthering dialogue in this area. Following the success of the 2019 conference format, we will run three types of session: 

• Associates Sessions  will be hosted by organisations with related interests; 
• Themed Sessions will be organised by individual session convenors, who  have issued calls for papers on specific topics; 
• Free Sessions  will  be open to papers on all topics relating to music and philosophy.
Proposals may be on any topic relating to music and philosophy broadly conceived; we particularly encourage proposals engaging with ethnomusicology, environmental issues, and ethics. Please be advised that no one may present more than once at the conference.
For further details of the call for Free Session paper proposals, please refer to the conference webpage
If you have queries about the CFP and your proposal, please contact the Chair of the RMA Music & Philosophy Study Group Dr Férdia Stone-Davis, fjs23 -at- cam.ac.uk.
---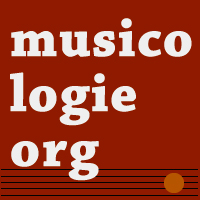 À propos - contact | S'abonner au bulletin | Biographies de musiciens | Encyclopédie musicale | Articles et études | La petite bibliothèque | Analyses musicales | Nouveaux livres | Nouveaux disques | Agenda |

Flux RSS | Petites annonces | Téléchargements | Presse internationale | Colloques & conférences | Universités françaises | Collaborations éditoriales | Soutenir musicologie.org.
Musicologie.org
56 rue de la Fédération
93100 Montreuil
☎ 06 06 61 73 41
ISNN 2269-9910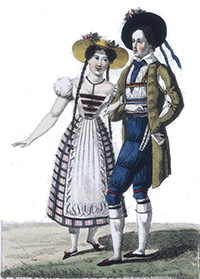 Vendredi 21 Août, 2020