4th Tbilisi International Musicological Conference (TIMC)
National and International in Music
Dedicated to the 150th anniversary from the birth of Zakharia Paliashvili
22-24 April, 2021, Tbilisi
V.Sarajishvili Tbilisi State Conservatoire, Tbilisi, Georgia
The Tbilisi International Musicological Conference is a biennial conference on recent developments and future trends in Musicology. The 4th conference is dedicated to the 150th anniversary from the birth of one of the founders of Georgian national composer school– Georgian composer, conductor, teacher and public figure Zakharia Paliashvili.
We welcome submissions that focus on any one or combination of the following: 
National composition schools
Cultural memory and contemporary music
Multiculturalism in music.
The theme of the round table: Music education in the post COVID-19 era
Academic committee : Beata Bolesławska-Lewandowska (Institute of Art of the Polish Academy of Sciences), Tamar Chkheidze (V. Sarajishvili Tbilisi State Conservatoire), Christopher Dingle (Royal Birmingham Conservatoire), Marina Kavtaradze (V. Sarajishvili Tbilisi State Conservatoire), Marika Nadareishvili (V. Sarajishvili Tbilisi state Conservatoire), Manolis Vlitakis (Berlin University of the Arts).
The official languages of the conference are English and Georgian. The selected papers will be invited for publication in the online journal Musicology and Cultural Science
Proposals
Proposals from all areas of musicology and related music studies are invited for the following:
Individual papers – will be twenty minutes in duration, to be followed by ten minutes for questions and discussion.
Round table sessions – will be 90-120 minutes in duration, including time for discussion. Roundtable sessions will comprise a panel of up to four people, each presenting a position paper (no more than 10 minutes), followed by a discussion.
All proposals (as attachment in MS Word  format) should include:
Title
Indication of format
Proposer's name, affiliation,  short bio – maximum 100 words
Abstract  – maximum 300  words,
Contact  e -mail
AV requirements
Timeline
Closing date for online registration  , sending abstract and short bio:  10 January, 2021.
Notification of acceptance: 20 January, 2021.
The deadline for submission of full text of papers   (maximum 7 pages – font Times New Roman, size 12, with 1.5 spacing, margins 2 cm) – 1 March, 2021.
Conference: 22-24 April, 2021
All materials should be sent to e-mail: science@tsc.edu.ge
Conference Fees: 50 EUR – for scholars ; 25 EUR – for PhD students
The fee includes attendance to the conference sessions, conference material, coffee breaks, concert and cultural program.
Contacts and other information For any additional information, please contact : science@tsc.edu.ge ; +995 322 98 71 88 ; website: www.tsc.edu.ge
---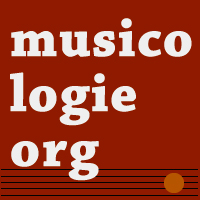 À propos - contact | S'abonner au bulletin | Biographies de musiciens | Encyclopédie musicale | Articles et études | La petite bibliothèque | Analyses musicales | Nouveaux livres | Nouveaux disques | Agenda | Petites annonces | Téléchargements | Presse internationale | Colloques & conférences | Universités françaises | Collaborations éditoriales | Soutenir musicologie.org.
Musicologie.org, 56 rue de la Fédération, 93100 Montreuil. ☎ 06 06 61 73 41
ISNN 2269-9910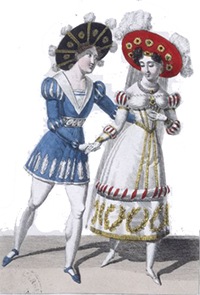 Dimanche 27 Décembre, 2020