Stravinsky and France, "my second home": Reception and legacy (1910-2010)
March 18 to March 20, 2021
Call for papers
International Conference
To commemorate the 150th anniversary of the death of Igor Stravinsky (1882-1971), the Observatoire interdisciplinaire de creation et de recherche en musique is organizing an international conference, under the auspices of activities generated by the Équipe musique en France XIXe-XXe siècles.
The conference will take stock of recent developments in Stravinsky studies and explore the new perspectives they open up on our understanding of the composer's legacy, including such subjects as:
- The specificity and originality of Stravinsky's works premiered in France
- The stylistic influence of Stravinsky in France from his day to ours
- The links of Stravinsky's aesthetic with literature and the other arts of his day in France
- Stravinsky and the Ballets russes
- French avant-gardes and their connections to the Stravinsky legacy
- Performances of Stravinsky's music
- Stravinsky's exegetes in France
- The reception of Stravinsky's works in the French musical press
- The place of Stravinsky's music in French musical training
- The commemoration of Stravinsky in the French cultural orbit
- Networks of friendship associated with Stravinsky; networks of professional support for his music in France
- Mises en scène of Stravinsky's work on French stages and in digital sources
- The continuing relevance of Stravinsky to French musical life
Papers' presentation
To submit a proposal please fill in the electronic form. Abstracts and presentations can be in French or in English, between 750 and 1000 words long and made up of 3 sections:
- topic (with reference to one or more of the proposed themes);
- research methodology;
- findings/results.
The proposal must be accompanied by an abridged abstract (150 words), a selective bibliography and a short biography of the author (or the first two authors for collaborative projects). Papers are limited to 20 minutes.
Abstracts should be sent no later than January 31st, 2020. Papers will give rise to a publication, either a special issue of a periodical or a peer-reviewed book project.
Organizing Committee : François de Médicis, Danick Trottier
For information, contact Judy-Ann Desrosiers at stravinski2021 -at- gmail.com
© musicologie.org
---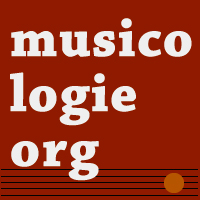 À propos - contact | S'abonner au bulletin | Biographies de musiciens | Encyclopédie musicale | Articles et études | La petite bibliothèque | Analyses musicales | Nouveaux livres | Nouveaux disques | Agenda |

Flux RSS | Petites annonces | Téléchargements | Presse internationale | Colloques & conférences | Universités françaises | Collaborations éditoriales | Soutenir musicologie.org.
Musicologie.org
56 rue de la Fédération
93100 Montreuil
☎ 06 06 61 73 41
ISNN 2269-9910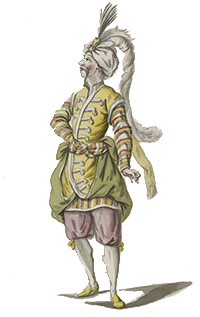 Mercredi 27 Novembre, 2019