Schumann's Faust on the Verges of Music Theatre
June 27–28, 2020, Gand
Location: Ghent (BE)
Submission deadline: December 20, 2019
Robert Schumann's long underestimated "Szenen aus Goethes Faust" (1844–53) for soloists, choir, and orchestra has increasingly been recognized as one of the composer's masterpieces. Together with Ghent University, the University of Leuven, and the University of Toronto, Opera Ballet Vlaanderen is organizing a symposium on June 27–28, 2020 to mark its new production of this important work, staged by Julian Rosefeldt and conducted by Philippe Herreweghe. The symposium will take place in the historical building of the Ghent Opera and will feature keynotes by Laura Tunbridge (Oxford University) and Peter Höyng (Emory University).
We welcome contributions from areas such as musicology, music theory, literary studies, and theatre studies. Topics include but are not limited to:
- questions of performability, musicality and theatricality in Goethe's Faust and Schumann's Faust-Szenen
- close analysis of (aspects of) Schumann's Faust-Szenen
- the position of the Faust-Szenen in Schumann's oeuvre
- other medialisations of Goethe's play and their relationship to Schumann's Faust-Szenen
- questions of genre in musico-dramatic Faust settings in the long nineteenth century, from Spohr to Busoni
- issues of selection, adaptation and interpretation in musico-dramatic Faust settings
We invite proposals for individual papers (30 minutes plus 15 minutes discussion), panels of 2–4 papers, and roundtables. Proposals for individual papers should include an abstract of no more than 300 words, as well as the presenter's name, affiliation, and a short biography (max. 200 words). Proposals for panel sessions should include the above for each of the papers as well as a short rationale (approx. 200 words) for the panel as a whole. Proposals for roundtables should include an abstract of up to 600 words, outlining the rationale and organization of the roundtable, as well as a short biography (max. 200 words) for each of the participants.
Please format proposals as pdf files and submit them to Katherina Lindekens (klindekens -at- operaballet.be) by December 20, 2019. Participants will be notified by late January.. Organizers: Katherina
indekens (Opera Ballet Vlaanderen), Steven Vande Moortele (University of Toronto), Gunther Martens (Ghent University), Tobias Hermans (Ghent University), and Camilla Bork (University of Leuven).
© musicologie.org
---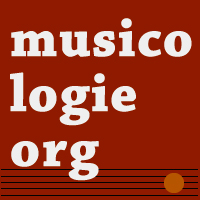 À propos - contact | S'abonner au bulletin | Biographies de musiciens | Encyclopédie musicale | Articles et études | La petite bibliothèque | Analyses musicales | Nouveaux livres | Nouveaux disques | Agenda |

Flux RSS | Petites annonces | Téléchargements | Presse internationale | Colloques & conférences | Universités françaises | Collaborations éditoriales | Soutenir musicologie.org.
Musicologie.org
56 rue de la Fédération
93100 Montreuil
☎ 06 06 61 73 41
ISNN 2269-9910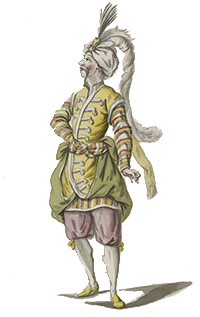 Mercredi 27 Novembre, 2019