International Conducting Studies Conference 2020
25-27 June, Oxford
St Anne's College, Oxford Condcting Institute
Call for Papers
OCIICSC 2020 is the fourth conference designed to bring together researchers and practitioners in order to generate interdisciplinary dialogue about, raise awareness of, and generate further development in the field of conducting studies. As the three previous conferences have shown, the practice of instrumental and vocal conducting encompasses vastly more than its physical manifestation suggests. The Conference continues to explore conducting's many facets through a range of disciplines including musicology, ethnomusicology, music education, philosophy, psychology, anthropology, and sociology. Previous Keynote speakers have included: Sian Edwards, William Christie, Odaline de la Martinez, Stephen Darlington, Alice Farnham, David Robertson and Andrea Quinn.
Researchers and practitioners are invited to submit proposals for individual papers, lecture recitals, or group presentations (20 minutes + 10 minutes for Q&A), panel discussions (4x10-minute communications followed by 20 minutes of Q&A), or posters (A3 Poster + 7-minute lightening presentation – ideal for undergraduate and masters student research) on the following and other topics related to conducting.
- Critical approaches to pedagogy and mentorship
- Leadership, power and authority
- Verbal and non-verbal communication
- Critical views on repertoire and programming
- Enterprise, responsibility and accountability
- The rehearsal and performance process
- Students, amateurs and professionals - Historical views
- Gender
- Race
- Aesthetics of conducting
- Health and wellbeing
- Views from the podium
- Movement and gesture
Please submit as follows via email attachment to oci.conference.info -at- gmail.com including name, institution (if applicable), email address and AV requirements:
• Individual Presentation/Recital: A 200-word abstract and 200-word biography
• Group Presentation: A 200-word abstract and 200-word biography for each presenter
• Panel Discussion: A 300-word topic proposal with overall rationale, a 200-word Chair's biography, and a list of panellists who have agreed to participate.
• Poster: A 200-word abstract and 200-word biography
Deadline for the receipt of abstracts is Monday 25 November 2019. Notification of acceptance will be sent by the end of December.
© musicologie.org
---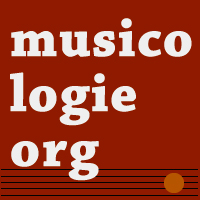 À propos - contact | S'abonner au bulletin | Biographies de musiciens | Encyclopédie musicale | Articles et études | La petite bibliothèque | Analyses musicales | Nouveaux livres | Nouveaux disques | Agenda |

Flux RSS | Petites annonces | Téléchargements | Presse internationale | Colloques & conférences | Universités françaises | Collaborations éditoriales | Soutenir musicologie.org.
Musicologie.org
56 rue de la Fédération
93100 Montreuil
☎ 06 06 61 73 41
ISNN 2269-9910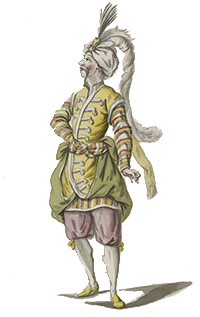 Mercredi 27 Novembre, 2019