Ignacio Jerusalem, Chapelmaster of the Mexico City Cathedral: Music and Art in New Spain during the Eighteenth Century
March 5–7, 2020, Miami
Florida International University Modesto Maidique Campus, Miami, FL.
This conference commemorates the 250th anniversary of the death of Jerusalem (1707–1769). Jerusalem was a prolific composer whose compositions were well distributed in New Spain during his lifetime and immediately after. We invite papers of original research on Jerusalem's life, his music, and the artistic life of the Mexico City Cathedral in the second half of the eighteenth century. The conference is multidisciplinary and welcomes papers on recent and original research on topics of music, visual art, and architecture in New Spain during Jerusalem's lifetime. We also invite papers discussing the intersection of the arts or papers that provide larger artistic and/or historical context of the era. Other topics of interest include sacred music in other cathedrals of New Spain during the eighteenth century; new research on Jerusalem's contemporaries in New Spain including, but not limited to, chapelmasters Santiago Billoni, Esteban Salas, Rafael Antonio Castellanos, Manuel José Quiróz, and Antonio Juanas.
Presentations can be in the form of twenty-minute papers or forty-minute lecture-recitals. Proposals for panel discussions, workshops, and roundtable sessions will also be considered.
Proposals for paper presentations in the form of abstracts of no more than 350 words should be submitted in English or Spanish, both the official languages of the conference. Abstracts should state a clear title and any new, or original research included and the significance of the work. Proposals for lecture-recitals should include the content of the recital and lecture, sample recordings, and short biographies of the performers. Proposals for workshops, panel discussions, and roundtable sessions should also be 350 words in length and discuss the objective, content, and format of the session.
All proposals should be sent to dolatad -at- fiu.edu as attachments in the form of PDFs. Header should be formatted as "NAME FIU/Ignacio Jerusalem Proposal." The proposals should be sent in two formats, one with only the title and abstract, and another with the author's name,
institutional affiliation (if any), email, telephone number, and mailing address.
Deadline for submission is December 1, 2019.
© musicologie.org
---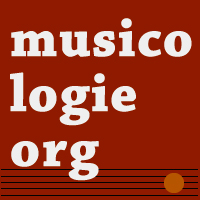 À propos - contact | S'abonner au bulletin | Biographies de musiciens | Encyclopédie musicale | Articles et études | La petite bibliothèque | Analyses musicales | Nouveaux livres | Nouveaux disques | Agenda |

Flux RSS | Petites annonces | Téléchargements | Presse internationale | Colloques & conférences | Universités françaises | Collaborations éditoriales | Soutenir musicologie.org.
Musicologie.org
56 rue de la Fédération
93100 Montreuil
☎ 06 06 61 73 41
ISNN 2269-9910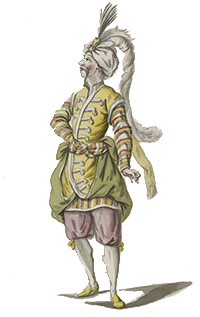 Mercredi 27 Novembre, 2019