Conversations in Music
April 3–4, 2020, Cincinnati
Student Conference at the University of Cincinnati, College-Conservatory of Music (CCM)
CFP deadline: January 30, 2020
Website
The Music Theory & Musicology Society at the University of Cincinnati, College-Conservatory of Music (CCM) is pleased to announce its eighth biennial student conference, "Conversations in Music."
The conference will be held in conjunction with the Joseph and Frances Jones Poetker Thinking About Music Lecture Series featuring keynote speakers Danuta Mirka (Northwestern University) and Daniel Goldmark (Case Western Reserve University). This year's conference will include a workshop led by ethnomusicologist Dr. Scott Linford, inviting conference participants to engage in an interactive analysis of conversations among musical cultures.
Students are invited to submit proposals for paper presentations. All proposals may address a broad range of topics within the fields of musicology, ethnomusicology, and music theory relating broadly to the theme "Conversations in Music." We welcome all submissions that recognize, assess, or interrogate conversations in music and between mediums, genres, or approaches.
Paper presentations will be twenty minutes long, and an additional ten minutes will be allotted for questions.
Proposals and cover letters must be submitted as separate PDF files to . All submissions must be received no later than January 30th, 2020.
All proposals must include the following:
1. A proposal of no more than 350 words. Please include the title of the presentation but omit any personal identifiers such as the author's name and any institutional affiliation. Please limit submissions to three supplemental pages of examples.
2. A cover letter including the title of the presentation, the author's name, any institutional affiliation, phone number, email address, and a list of any audiovisual equipment needed for the presentation.
Please email all inquiries to Bryce Newcomer or Carly Barnes at ccm.mtms -at- gmail.com.
© musicologie.org
---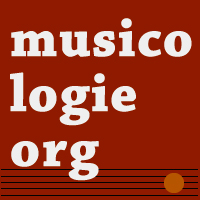 À propos - contact | S'abonner au bulletin | Biographies de musiciens | Encyclopédie musicale | Articles et études | La petite bibliothèque | Analyses musicales | Nouveaux livres | Nouveaux disques | Agenda |

Flux RSS | Petites annonces | Téléchargements | Presse internationale | Colloques & conférences | Universités françaises | Collaborations éditoriales | Soutenir musicologie.org.
Musicologie.org
56 rue de la Fédération
93100 Montreuil
☎ 06 06 61 73 41
ISNN 2269-9910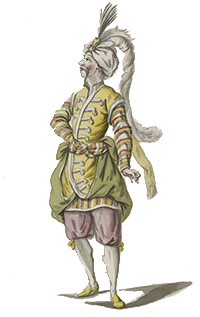 Mercredi 27 Novembre, 2019