vendredi 30 juin 2017
Actualité
.
Biographies .
Encyclopédie .
Études
.
Documents .
Livres .
Cédés
.
Annonces
.
Agenda

Abonnement au bulletin .
Analyses musicales .
Recherche + annuaire .
Contacts
. Soutenir
Reading Musicals: Sources, Editions, Performance
9-11 mai 2018, Carmel
The Great American Songbook Foundation, Carmel, IN
https://sites.google.com/site/readingmusicalsconference/
[CFP Deadline: 15 August 2017]
Since the original publication of Geoffrey Block's seminal book Enchanted Evenings: The Broadway Musical from "Show Boat" to Sondheim and Lloyd Webber (1997; 2nd ed. 2009), musical theater research has grown exponentially. Yet there is much more to be done, and in this conference that honors both Block's own scholarship and his stewardship of the work of others, we aim to address three broad themes: sources, editions and performance.
The conference will feature extended presentations by members of the Broadway Legacies board - Tim Carter, Kim Kowalke, Jeffrey Magee, Dominic McHugh and Carol Oja - as well as Block himself.
Speakers are encouraged to present either new or ongoing work, which could be on stage or film musicals, with possible topics including:
How can sources - archival or otherwise - enrich our research? Does the existence or absence of sources influence the importance of certain topics or ideas? Or are sources a distraction from the analytical, critical and philosophical discourse surrounding the genre?
Why do we need editions? How can we acknowledge the other aspects of musicals (e.g. choreography and design) into our editions? What are the pitfalls of creating authorised, fixed editions of works that are often deliberately flexible?
What methods can we use to write about performance in musicals? Is it possible or useful to pin down a transient, live event through the permanent medium of video? Can we evolve methods to notate the non-notated or non-verbal aspects of performance?
Prospective speakers should submit a 250-word abstract, giving details of their paper and indicating which of the three key themes it addresses. These should be sent to h.robbins@sheffield.ac.uk by 15 August 2017.
© musicologie.org 2017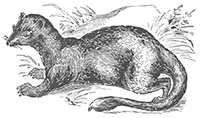 Samedi 1 Juillet, 2017 2:31