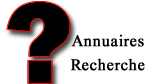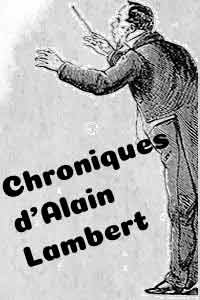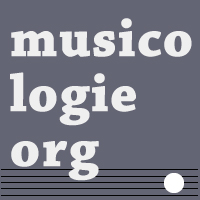 Biographies musicales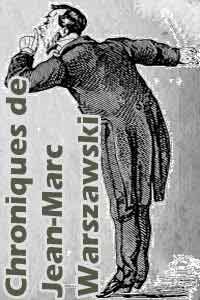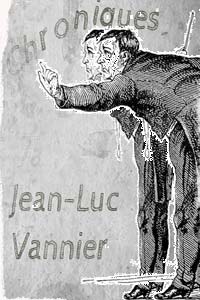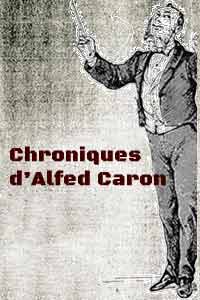 Mace Thomas
1612 / 1613-v. 1706
Né à Cambridge ou York en 1912 / 1613 — Mort à Cambridge vers 1706. Il est luthiste, chanteur, compositeur.
Enfant de chœur à la chapelle de Trinity College de Cambridge. La documentation atteste qu'il est rémunérer le 10 août 1635 comme chantre à Trinity College. Il semble avoir quitté cambridge en raison de ses sympathies royalistes. En 1644, il est témoin du siège d'York. Il est attesté qu'il donne des cours de chant à Cambridge en 1647. Il est à Cambridge, durant l'épidémie de peste de 1665-1666, et semble n'avoir quitté la ville qu'en 1776, pour superviser l'éditions de son ouvrage théorique à Londres, et certainement en 1690, de nouveau à Londres, pour vendre des instruments et des livres de musique, qui ne lui étaient plus utiles en raison de sa surdité croissante.
En 1675, Profit, Conveniency and Pleasure to the Whole Nation. En 1698, il édite un pamphlet à Cambridge : Riddles, Mervels and Rarities, or, A New Way of Health, from an Old Man's Experience. Il admire Simpson, auquel il fait référence.
On conserves quelques compositions, des pièces pour viole, des canons, des suites.
Son ouvrage théorique se divise en trois parties : interprétation de la musique anglaise - Le luth. Facture, accord, jeu - La viole et généralités musicales.
Écrits relatifs à la musique
Musick's Monument: or a remenbrance of the best practical Musick, both divine and civil, that has ever been know to have been in the world. Divided into three parts. The first part, shews a necessity of singing psalms well, in parochial churches, or not to sing at all, dircting, how they may be well sung, certainly; by two several ways, or means; with an assurance of a perpetual national-quire, and also shewing how cathedral musick may be much improved, and refined. The second part, treats of the noble lute [...] directing the most ample way, for the use of the teorboe [...] Shewing a general way of procuring invention, and playing voluntarily, upon the lute, viol, or any other instrument; with two ptitty devices; the ons, shewing how to translate lessons, from one tuning, or instrument, to upon any onstrument: both done by example. In the third part, the generous viol [...] is treated upon, with some curious observations, never before handled, concerning it, and musick in general. By Tho. Mace
Localisations
B : Bruxelles, Bibliothèque du conservatoire royal de musique - Bruxelles, Bibliothèque Royale
D : Berlin, Staatsbibliothek Preußischer Kulturbesitz - Berlin, Musikwissenschaftlichen Institus der Humboldt-Univ. - Leipzig, Musikbibliothek
EIR : Dublin, Trinity College
F : Lyon, Bibliothèque municipale - Paris, Bibliothèque de France, département de la musique - Paris, Bibliothèque de France
GB : Cambridge, College Corpus Christi - Cambridge, Gonville & Cains College - Cambridge, Fitzwilliam Museum - Cambridge, St. John's College - Cambridge, King's College - Cambridge, Pendlebury Library - Cambridge, Trinity College - Cambridge, University Library - Cardiff, Public Library - Durham, Cathedral Library - Dundee, Public Library - Edinburgh, Public Library - Glasgow, Euing Musical library - London, Royal Academy of Music - London, British Museum - London, Royal College of Music - London, Gresham College - London, Madrigal Society (British Museum) - Leeds, Brotherton Collection - Manchester, Public Library - Oxford, Bodleian Library - I : Roma, Biblioteca S. Cecilia (Conservatorio)
NL : Den Haag, Gemeente Museum
US : Ann Arbor, Mich., William L. Clements Library University of Michigan - Boston, Mass., Music Department, Boston Public Library - Berkeley, Calif., Music Library University of California - Chicago, Ill. Newberry library - Chicago, Ill., University of Chicago Library - Cambridge, Mass., Houghton library, Harvard university - Ithaca, N.Y., Music Library, Cornell Univ. - Los Angeles, Calif., William Andrews Clark Memorial Library University of California - Lexington, Ky., School of Music Library, University of Louisville - New Haven, Conn., School of Music Library - New York, N.Y., The Metropolitan Museum of art - New York, N. Y., Music Division, New York Public Library - Pittsburgh, Pa., University of Pittsburgh Library - Princeton, N. J. Princeton University Library - Rochester, N.Y., Sibley Music Library, Eastman School of Music - Seattle, Wash., Music Mibrary, University of Washington - San Marino, Calif., Henry E. Huntington Library and Art Gallery - Urbana, Ill., University of Illinois Lirary - Washington, D.C., Music Division, Library of Congress - Wellesley, Mass., Wellesley College, Music Departement
Éditions modernes
JACQUOT JEAN,

Musick's Monument

. Collection le Chœur des muses, Paris Centre National de la Recherche Scientifique 1958 (avec les compositions, sans les canons) [fac-sim., trad. française, commentaires 1966]
Fac-similé, New York, Broude Brothers 1966
Bibliographie
JACQUOT JEAN,

Le Musick's Monument de Thomas Mace et l'évolution du goût musical en Angleterre

. Dans « Revue de Musicologie » (31) 1952, p. 21-30
WATSON HENRY,

Thomas Mace : the Man, the Book, and the Instruments.

Dans « Proceedings of the Musical Association » (35) 1908-1909, p. 87-107
Jean-Marc Warszawski
Novembre 1995-28 mars 2008

ISSN 2269-9910
Références / musicologie.org 2014
Mardi 23 Décembre, 2014 14:58