Fils de Increase Mather1, il est issu du milieu des grands prédicateurs puritains, fondateurs de la colonie de Nouvelle-Angleterre.
En 1678, il est bachelier à Harvard et prononce son premier sermon en 1679.
En 1680, il assiste son père, pasteur de la « Seconde Église » de Boston.
En 1688, suite à l'instauration du Dominion, son père embarque pour l'Angleterre afin de plaider la cause (relative indépendance) de la Plantation du Seigneur. Cotton assume l'intérim à la tête de la congrégation
En 1689, suite aux troubles en Angleterre (débarquement incertain de Guillaume d'Orange à Douvres), il participe à la « Glorieuse révolution » : Boston se soulève et emprisonne le gouverneur. Il rédige les doléances, la Declaration of Gentlemen and Merchants
En 1692, il intervient dans la vague d'hystérie qui trouble Sallem (les sorcières).
En 1693, il publie The Wonders of the Invisible World, en 1694-1702, Magnalia Christi Americana, somme érudite visant à donner un fondement divin à la création de l'Amérique.
En 1713, il est membre de la Royal Society à Londres.
En 1721, lors de l'épidémie de variole, il est un fervent partisan de la « variolisation »2.
Il publie en 1710, Bonifacius : Essays to Do Good. Benjamin Franklin3, le parodie dans les Letters of Silence Do-good (1722).
Notes
1. Increase Mather (1639-1723), voir la notice
2. L'auteur de la notice de l'Encyclopédia Universalis prétend que Mather fit une active campagne pour la vaccination. Il s'agit d'un anachronisme. Il faut attendre les travaux d'Edward Jenner (1749-1723) sur le cow-pox pour parler sinon de vaccin (Pasteur), du moins d'immunisation. Il s'agit ici de la variolisation, méthode de protection (la seule), utilisée en Chine (vers l'an 1000) et aux Indes. Il s'agissait d'administrer par scarification du pus infecté. L'effet pouvait être désastreux.
3. Benjamin Franklin (1706-1790), Imprimeur et journaliste, scientifique (travaux sur l'électricité), fondateur de l'université de Pennsylvanie, politique. Prend le parti de l'indépendance, et vient en France, chargé de plaider la cause du Congrès auprès du roi. Il fut un paroisien de C. Mather.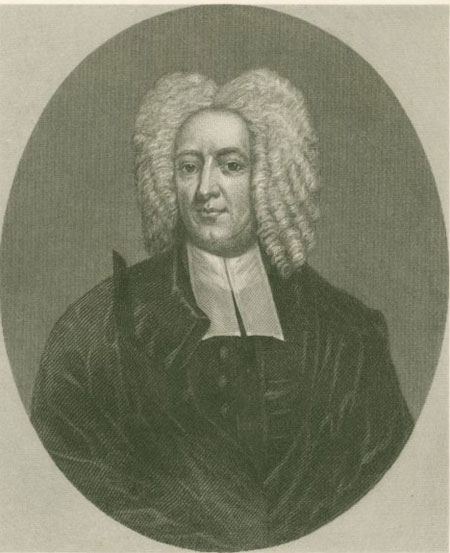 Écrits relatifs à la musique
The accomplished singer. Instructions how the piety of singing with a true devotion, may be obtained and expressed; the glorious God after an uncommon manner glorified in it, and His people edified. Intended for the assistance of all that would sing Psalmes with grace in their hearts; but more particularly to accompany the laudable endeavors of those who are learning to sing by rule and seeking to preserve a regular singing in the assemblies of the faithful
Boston, B. Green for S. Gerrish 1721 (9 exemplaires conservés)

US : Ann Arbor, William L. Clements library - Boston, Mass., Massachusetts Historical Society Lib. - Berkeley, Calif., Music Library University of California - Charlottesville, Va., Alderman Lib., University of Virginia - New York, N. Y., Music Division, New York Public library - Providence, R. I. John Carter Brown Lib. - San Marino, Calif., Henry E. Huntington Lib. and Art Gallery - Worcester, Mass., American Antiquarian Society
Autres écrits
Memoirs of the life of the late Reverend Increase Mather, who died Aug. 23, 1723 . Clark, London 1725 [Fac-similé de la Bayerische Staatsbibliotek München]
Bibliographie
Lives of William Pinkney, William Ellery, and Cotton Mather (par William O Peabody). Hilliard Gray, Boston 1836 [350 p.] [Fac-similé numérisé de la Bayerische Staatsbibliothek München]
Jean-Marc Warszawski
22 mai 2012