mercredi 5 juin 2019
42nd Musicological Society of Australia National Conference : Conflict-/-Collaboration
5-7 December 2019, Melbourne
Conference Venue: Sir Zelman Cowen School of Music, Monash University, Clayton, Melbourne, Australia
Convenor: Cat Hope
Deadline for Proposals: Midnight, 12 May 2019 AEDST
Website
In recognising the challenges of a contemporary world where traditional cultural, social and geographical boundaries are regularly broken down and new ones set up, we have created a conference theme that juxtaposes two apparently opposing ideas - conflict and collaboration - to contemplate the consequences for art and everyday life. In music-related contexts we seek answers to the questions: what is the nature of conflict and its consequences; what is the nature of collaboration and its consequences; what happens when conflict and collaboration intersect?
Emphasising the MSA's remit to encourage and support all disciplinary approaches to music research, we invite papers on any music-related research topic that considers conflict and/or collaboration.
For further information and proposal submissions
Enquiries should be directed to the Program Committee Chair, Stephanie Rocke via [ events -at- msa.org.au ]
The MSA is the pre-eminent organisation for music research in Australia. Membership is open to all interested parties anywhere in the world.
Musicologie.org, 56 rue de la Fédération, 93100 Montreuil ☎ 06 06 61 73 41
ISNN 2269-9910
© musicologie.org 2018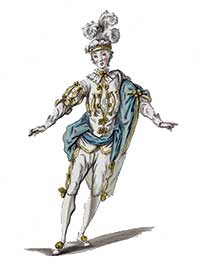 Mercredi 5 Juin, 2019